As part of Miami-Dade County, the City of Hialeah is dedicated to lowering greenhouse gas emissions in an effort to stop the sea levels from rising due to climate change. The city's gorgeous Atlantic beaches experience an above-average 252 sunny days per year.
A simple, efficient approach to reduce your monthly energy costs is by installing solar panels on your home.
The average Florida household pays more than $120 monthly for grid-supplied power. On the other hand, the levelized cost for a 5 kW solar system can be as low as $2.74 per watt over 20 years, which translates to an average savings of almost $18,000. Many homebuyers reach financial breakeven within 12 to 13 years.
Going solar can lessen your carbon impact and is another green energy source. Everyone benefits from initiatives to reduce carbon emissions in our neighborhood since the Miami-Dade region is particularly vulnerable to rising sea levels. We could offset 774,000 cubic tons of carbon dioxide, which is the same as taking 164,000 automobiles off the road for a year if every solar-capable rooftop in Hialeah was used.
Fast Facts Year Started Service Areas Types Panels Certifications Warranty Options Payment_Options …
Serving the Greater St. Petersburg region, as well as the areas around the Pinellas region, is something Christopher Mitchell and his family of businesses are happy to do. Christopher, a third-generation native of St. Petersburg, takes satisfaction in serving the neighborhood and assisting others in realizing their aspirations for their homes. After earning his degree from the University of South Florida and beginning his career in roofing, Christopher went on to make his license as a general contractor and a solar contractor. Chris is committed to assisting in raising the caliber of services offered to the neighborhood.
Locally owned and run in St. Petersburg, Florida, Mitchell Solar Solutions, LLC is renowned for its prompt, equitable, and courteous services. Mitchell Solar Solutions is your solar energy source in St. Petersburg. In order to ensure a high-quality roof installation, we take pleasure in our quality craftsmanship and use only the best components on the market. Choosing the proper contractor is just as crucial as choosing high-quality materials, as evidenced by the fact that a large portion of our business is generated through client recommendations.
No task is too big or too little, and we can handle any sort of roofing work at Mitchell Solar Solutions. We can provide you with top-notch goods and services whether you're starting from scratch, replacing an old roof, expanding, or just requiring minor roofing repairs. We utilize only the best materials to ensure the longest life for your roof and are a certified Owens Corning and GAF Roofing Contractor in St. Petersburg. Every new installation comes with a workmanship warranty from Mitchell Solar Solutions to further boost your trust and comfort. In addition, all installed materials are covered by a manufacturer's guarantee.
For several years, we have offered building services in the St. Petersburg region. We strive to earn your entire satisfaction and stand by the quality of our work. In St. Petersburg, Mitchell Solar Solutions, LLC is the go-to contractor whether you need a new roof, windows, and doors or new energy-efficient features for residential or low-slope roofing applications.
Positive
Most efficient panels on the market
National coverage
Cradle to Cradle sustainability certification
Great warranty coverage
Negatives
Expensive
Customer service varies by local dealer
Outstanding Local Installer SunVena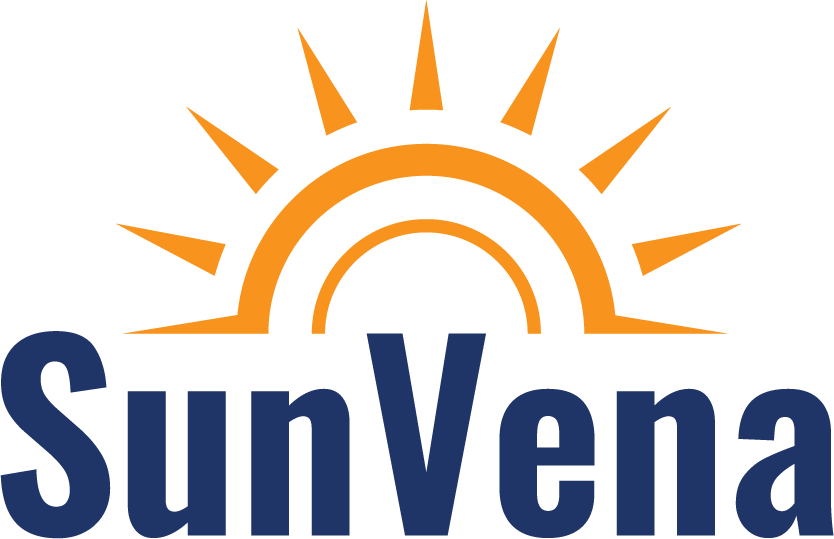 One of the most favored and reputable solar panel and solar installation firms in Central Florida is SunVena. SunVena providers strive to give a remarkable solar experience without the drawn-out, complicated sales pitch. They have designed a straightforward, approachable, and informative sales process that will provide you comfort, confidence, and clarity at every stage.
The effects of this tried-and-true method are seen in the enduring bonds they've forged with our solar clients, who keep referring their friends and family to the company.
SunVena is totally committed to providing the best possible client experience throughout the whole transaction. If any element of the procedure is not perfect, they will not only correct the issue but also go above and beyond to make it right. They take pleasure in managing all areas of operation without the use of subcontractors, from educating homeowners to designing and promptly implementing your customized system.
It is a company dedicated to providing top-notch solar goods with the most skilled design and installation crew in the business as a leading Orlando solar energy provider. The systems are made to function for many years. They provide the top technology at competitive rates, and everything is covered by a 25-year warranty. By cutting out the middlemen and selling straight to you, they can offer competitive prices on great items while passing through enormous cost savings.
Positive
Many financing options
Family-owned and -operated
Makes charitable contributions
Negatives
Limited service area
Relatively short workmanship warranty
ADT Solar has a lot of resources and educational material to help you better understand solar energy. They also provide quality solar installation services. Head over to our website for information on a solar panel installation. You can also request a free quotation.
ADT Solar provides an assortment of solar panels and batteries, including products from Panasonic and LG. They also sell two solar storage brands: the Enphase Encharge and Tesla Powerwall 2. Customers can now track their solar usage through the MyEnlighten app. They won't miss a thing thanks to 24/7 monitoring.
ADT Solar guarantees customer satisfaction by providing 25-year warranties. If one of our products has a defect or stops working, we will fix it immediately.
Payment options: ADT Solar only offers full system payment.
Positive
Comprehensive service offerings
Offers products from leading manufacturers
NABCEP-certified technicians
Negatives
Relatively young company
Slightly limited service area
Bill Park is the owner and operator of Florida Solar. Since 1984, Bill has designed and installed both residential and commercial solar systems.
He has finished the photovoltaic system design program at the Florida Solar Energy Center and is one of the state's real industry veterans.
Bill's knowledge of solar heating systems enabled project deployments in the French Riviera in 1990. In 1995, a prominent international businessman with a property in Nice, France, contacted Aquatherm Industries after reading the literature on the American Solar Industry.
In order to establish a solar pool heating system for him in Europe, he was searching for a U.S. solar contractor. The man was led to Bill Park by Aquatherm.
Positive
Affordable solar solutions
Long company history
Great warranty coverage
Installs many top-tier brands
Full-service company
Negatives
No leases or PPAs accepted
Large company size sometimes leads to below-average customer service
Although installing solar panels might appear complicated, our team of professionals makes it simple. With twenty years of experience and more than one million solar panels installed, we have a good idea of how to get your home powered by the Sun's powerful rays. Our crew members are all W-2 employees, which makes them dependable, amiable, and knowledgeable. We have hundreds of hours of experience, so you can sit back and relax, knowing that the best in the business is taking care of you. We assure you that this group will deliver the Sun to you.
Don't be put off by the early outlay. With PES Solar, you can begin your solar adventure with simple and straightforward financing. With no money down, you can stop giving the power company your hard-earned cash and put it to use, investing in something that will save you money and increase the value of your home for many years.
Saving you cash. You may cut ties with your electricity provider and keep more money in your pocket with the help of our solar panel solutions!
Positive
Great customer service
Certified SunPower dealer
Relatively affordable
Many years of experience
Negatives
Only one equipment brand offered
Relatively small service area
Cost of Solar Power in Hialeah
According to our research, purchasing a 5 kW solar system in Hialeah ranges from $13,650 to $21,750 or from $2.73 to $4.35 per watt. And that's without considering the advantages of any tax credits or incentives that may be offered.
For local households, Miami-Dade County's Solar Purchasing Cooperatives program lowers the cost of adopting solar. This initiative makes it easier for the county to acquire solar energy in bulk, which lowers prices for solar energy use and purchases for individual homeowners.
The cost of installing a solar system is also free from sales and property taxes in Florida, and you might be able to use the federal tax credit to offset those expenses by 26%.