Tennessee should be well on the way to realizing its potential for solar power if you look to the sun. After all, this is the state that invested 50 years in controlling its rivers to provide inexpensive, renewable energy. Solar energy ought to be simple.

Solar photovoltaic energy (PV) isn't merely a high-tech, more cost-effective replacement for hydropower and dams. It also reflects the homeowner's energy independence. Additionally, the self-generation of power reduces the demand for utilities. Because of this, assistance is required to let the solar genie out of the bottle.

Does Tennessee, the origin of so much of America's musical heritage, rock and roll to the rhythm of solar energy? Or is it exhibiting signs of the blues?

More than 2,300 solar energy installations have been made in Tennessee, which is not unexpected considering that the state receives more than 100 days of sunshine per year. Businesses and families alike are taking notice of state incentives that make solar power an appealing and affordable source of electricity. Find out more about going solar in Tennessee, including a breakdown of current power prices and incentives on solar panels, and check out the list of the best solar companies in Tennessee.

No posts for this criteria.

Solar Development Company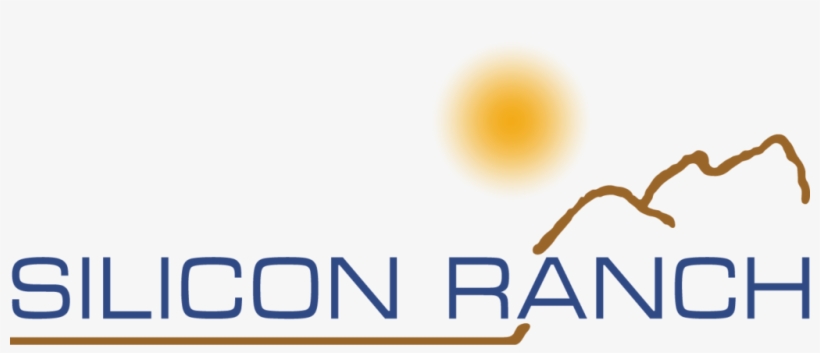 Having been established in 2011, Silicon Ranch is one of the most advanced and well-known solar companies in Tennessee. It is a fully integrated supplier of specialized carbon, battery, and renewable energy solutions for a wide range of partners in North America. With more than five gigawatts of solar and battery storage systems under contract, being built, or already operational across the United States and Canada, the firm is one of the largest independent solar power producers in the nation.
Every project in Silicon Ranch's portfolio is owned and operated by the company, and it boasts a flawless history of project execution, having completed every project it has ever contracted for. Silicon Ranch was voted 2020's "Most Forward-Thinking" firm by Solar Power World in honor of its all-encompassing approach to land management, which the company has patented as Regenerative Energy. Silicon Ranch purchased Clearloop in 2021, a company that helps companies of all sizes reclaim their carbon footprint by directly investing in the construction of solar panels and increasing access to renewable sources.
Positive
Most efficient panels on the market
National coverage
Cradle to Cradle sustainability certification
Great warranty coverage
Negatives
Expensive
Customer service varies by local dealer
The company's founder, Steve Johnson, started his solar business in 2006 and soon rose to the top of the local solar energy installers. Steve put forth a lot of effort to develop Tennessee's first solar panels with the TVA and the State of Tennessee. Since then, LightWave Solar has finished more than 1,200 solar projects for organizations, communities, and private citizens.
The North American Board of Certified Energy Practitioners (NABCEP) is the most reputable certification body for American solar power specialists. LightWave Solar is one of the solar companies in Tennessee that are currently NABCEP certified.
In 2022, the company also won the Top U.S. Solar Contractors Award from Solar Power World Magazine! Eleven years in a row now! On a list of more than 400 solar enterprises in the U.S., LightWave was rated #177. Additionally, LightWave was placed #56 on the Top Solar + Storage Installers list and #72 on the Top Solar EPCs.
Positive
Many financing options
Family-owned and -operated
Makes charitable contributions
Negatives
Limited service area
Relatively short workmanship warranty
Why choose solar panels by Shine Solar, LLC? It's simple!
No interest, no payments for 12 months
By switching to solar energy, you are essentially exchanging your monthly electric cost for a solar loan payment. The loan is used to pay for the solar panels and other required equipment. You stop making monthly payments after you've paid for the solar panels in full. You don't have to make any payments for the first 12 months that you own your solar power system, thanks to the phrase "12 months, no interest, no payments."
The tax credit of 30%
The federal government is now offering qualifying homeowners a 30% federal tax credit! Thus, you immediately gain from your solar panels. Why not retain an additional $7,000 (the average tax credit) in your pocket this year rather than give it to the government?
Upgrades to energy efficiency included
Every solar installation comes with a complimentary energy efficiency package that includes an in-house energy audit to evaluate your home's insulation and identify any present energy weaknesses. The services required to safeguard, seal, and adequately insulate your property are determined by one of its energy specialists once they have examined the audit results.
Positive
Comprehensive service offerings
Offers products from leading manufacturers
NABCEP-certified technicians
Negatives
Relatively young company
Slightly limited service area
Welcome our third choice to the list of the top solar companies in Tennessee! Green Wave Solar is a turnkey solar company in the TVA region of middle Tennessee that offers services to residential and commercial customers based in Manchester, Tennessee. Solar energy is something it is enthusiastic about and considers to be the most efficient green energy source.
For both home and commercial solar panels, it offers turnkey renewable energy solutions. This involves cooperation with install contractors, regional utility providers, and state inspectors, as well as the sales and design phases. It gives clients the information, skills, and connections needed to switch to solar power.
Positive
Affordable solar solutions
Long company history
Great warranty coverage
Installs many top-tier brands
Full-service company
Negatives
No leases or PPAs accepted
Large company size sometimes leads to below-average customer service
Our last but not least choice on the list of the best solar companies in Tennessee is Astrawatt Solar. The company seeks to improve the sales process by constantly educating homeowners. This is accomplished by helping prospective customers obtain all the information needed to make an informed choice. As a result, it has become one of the nation's top-rated and fastest-growing solar sales and installation firms. It aims to provide more value at every level of the procedure.
The initial stage in the sales process is to use sincere and moral marketing strategies. It believes that the key sources of new business are the relationships with clients and how successfully they interact with them. Delivering superior work and unparalleled customer service leads to more 5-star reviews and referrals, which increases sales. This science isn't hard to understand.
Astrawatt Solar manages all parts of solar energy installations, utility net meter applications, permit processing, plan design, and engineering. Contrary to common assumptions, it doesn't happen as frequently. Most opponents are companies that sell solar panels and that contract project management and installation out to other companies. Having total control over the project helps it ensure that the work satisfies the standards and provides a better experience for clients.
Positive
Great customer service
Certified SunPower dealer
Relatively affordable
Many years of experience
Negatives
Only one equipment brand offered
Relatively small service area
Solar Power Incentives in Tennessee
State subsidies make home solar panels an appealing choice in addition to the environmental benefits and the potential for financial savings. Solar panels are a smart investment for your house that will save you money in the long term, even if each state has its own incentives and rebates. Here are a few Tennessee incentives for home solar energy:
Assessment of green energy property tax
For certified green energy, Tennessee provides a property tax assessment that is commensurate to the facility's value. The maximum return on the incentive for solar panels is 12.5% of the initial installation cost. Simply said, your property evaluation will provide you with a return on a proportion of the facility's estimated value depending on the clean energy technology used and the energy generated.
IRS credit for solar investments
Since it is a federal incentive, you are eligible to get it no matter what state you reside in. The federal solar investment tax credit (ITC), which lowers the price, reimburses up to a specific percentage of the purchase of your solar panels. The ITC for solar panel installations has currently been raised to 30%. The discount applies to the system's whole cost, including labor charges, permit procedures, and the flat equipment rate for the solar panels.
Dispersed power production program
Tennessee does not currently have a net metering scheme whereby utilities reimburse owners of solar panels for the electricity they supply to the grid rather than using it. The Tennessee Valley Authority (TVA) provides a comparable scheme, albeit with a lower rate of return.
This TVA solar incentive enables residential customers to profit from any unused renewable energy they generate, which the TVA purchases, even if it isn't quite a net metering. The TVA provides five-year contracts and fixes its tariffs yearly. It doesn't advise using this option since it costs homeowners more to join this program than it pays out in benefits.
Having offered you the top five solar companies in Tennessee, in our opinion, we hope you managed to choose the one that best fits your needs. If not – please, contact us directly, and we will help you find what you are looking for.