San Antonio is one of the leading cities in the United States for solar energy. As of 2020, San Antonio has over 645 megawatts (MW) of installed solar capacity, ranking it 11th in the nation for total installed solar capacity. San Antonio has seen a tremendous increase in solar installations over the past few years, with an average annual growth rate of 35%.
The city has implemented a number of initiatives to promote solar energy, including the Solar San Antonio program, which provides incentives and assistance to residents and businesses that install solar systems. The city also offers a net metering program, which allows customers to sell excess electricity generated by their solar systems back to the grid.
San Antonio is home to several large-scale solar projects, including the Alamo 1 Solar Farm, which is the largest solar farm in Texas and one of the largest in the United States.
The solar farm generates enough electricity to power approximately 20,000 homes. Additionally, San Antonio is home to the Brooks Solar Energy Center, which is the largest solar energy center in the United States. Overall, San Antonio is making great strides in the adoption of solar energy and is well on its way to becoming a leader in renewable energy.
Fast Facts Year Started Service Areas Types Panels Certifications Warranty Options Payment_Options …
TriSMART Solar is a San Antonio-based solar energy company that specializes in the design, installation, and maintenance of solar energy systems. Founded in 2012, TriSMART has become one of the leading solar energy companies in the area, offering both residential and commercial solar solutions. The company works with clients to develop custom solar solutions tailored to their individual needs, from simple rooftop installations to complex ground mount systems.
In addition to providing solar energy solutions, TriSMART also offers energy storage solutions, including battery backup systems and home energy management systems. They also provide educational resources on solar energy, such as workshops and seminars, to help customers understand how solar energy can benefit them.
The company has been recognized for its commitment to customer service and environmental sustainability. In 2020, they were named the "Best Solar Company" by the San Antonio Business Journal. Additionally, they have received numerous awards from organizations such as the U.S. Green Building Council and the Solar Energy Industries Association.
Positive
Most efficient panels on the market
National coverage
Cradle to Cradle sustainability certification
Great warranty coverage
Negatives
Expensive
Customer service varies by local dealer
< class="mt0 mb0">
CAM Solar
Texas And Colorado Solar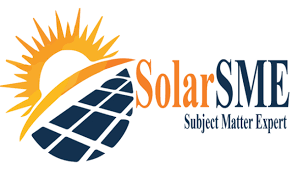 CAM Solar is a solar energy company based in San Antonio, Texas. Founded in 2009, the company provides residential and commercial solar panel installation services to customers throughout the state of Texas. CAM Solar has completed over 5,000 projects since its inception, including large-scale installations for universities, municipalities, and businesses. The company also offers energy storage solutions, such as batteries and solar generators, as well as energy efficiency products, such as LED lighting and smart thermostats. CAM Solar has been recognized by the U.S. Department of Energy's SunShot Initiative for its commitment to providing quality solar solutions at an affordable price. In addition, the company is a member of the Solar Energy Industries Association (SEIA) and the North American Board of Certified Energy Practitioners (NABCEP).
Positive
Many financing options
Family-owned and -operated
Makes charitable contributions
Negatives
Limited service area
Relatively short workmanship warranty
Solar Electric Texas is a full-service solar energy company based in San Antonio, Texas. Founded in 2009, the company provides solar installation and maintenance services for both residential and commercial customers throughout the city. The company also offers financing options and has an experienced team of engineers who specialize in designing custom solar systems that are tailored to each customer's specific needs.
The company's primary focus is providing quality products at competitive prices and excellent customer service. Solar Electric Texas strives to ensure their customers get the best value for their money by offering top-of-the-line products with a variety of features and benefits. They offer solar panels, inverters, batteries, racking systems, mounts, and accessories as well as installation and maintenance services. Their knowledgeable staff can help you select the right system for your home or business and provide helpful advice on how to maximize its efficiency.
With years of experience in the industry, Solar Electric Texas knows what it takes to be successful and they work hard to exceed their customers' expectations every step of the way. If you're looking for reliable solar energy solutions in San Antonio, then look no further than Solar Electric Texas.
Positive
Comprehensive service offerings
Offers products from leading manufacturers
NABCEP-certified technicians
Negatives
Relatively young company
Slightly limited service area
San Antonio's Best Solar Installer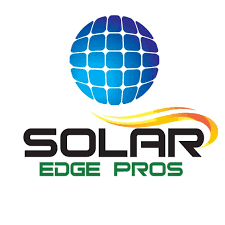 Solar Edge Pros is a full-service solar energy provider based in San Antonio, Texas. Founded in 2018, the company has grown to become one of the most trusted names in residential and commercial solar installations throughout South and Central Texas. Solar Edge Pros provides turnkey solutions for every stage of your solar journey – from free initial consultations and custom designs all the way through installation, permitting, system monitoring and maintenance.
Solar Edge Pros' commitment to their clients is second to none. Their team of certified professionals use only the highest quality products available on the market, ensuring that each installation meets local building codes and achieves maximum efficiency. They are also highly knowledgeable about renewable energy tax credits and other incentives available in the area, helping their customers save money on their energy bills.
In addition to providing top-notch service, Solar Edge Pros believes in giving back to the community. They regularly donate time and resources to various local charities, including Habitat for Humanity and The Boys & Girls Club. Through these initiatives, they strive to make a positive impact on the lives of those living in San Antonio and beyond.
Positive
Affordable solar solutions
Long company history
Great warranty coverage
Installs many top-tier brands
Full-service company
Negatives
No leases or PPAs accepted
Large company size sometimes leads to below-average customer service
Alba Energy is a leading energy company based in San Antonio, Texas. The company was founded in 2013 and specializes in providing residential solar power solutions to homeowners across the state of Texas. Alba Energy offers a variety of services, including solar panel installation, system design, energy storage systems, monitoring, and financing options.
The company prides itself on its customer service and dedication to providing the highest quality products and services. Alba Energy has been recognized by numerous organizations for their commitment to sustainability and renewable energy sources. Their team of highly trained professionals is available to answer any questions about their services or provide support for customers who are considering installing a solar system.
Alba Energy's goal is to make solar energy accessible to all Texans and help them save money on their electricity bills. They offer competitive pricing, reliable equipment, and innovative technologies that allow customers to reduce their environmental impact while saving money on their energy costs.
Whether you're looking for an efficient way to heat your home or reduce your dependence on traditional forms of energy, Alba Energy can help. With over 10 years of experience and hundreds of satisfied customers, Alba Energy is one of the most trusted names in the business.
Positive
Great customer service
Certified SunPower dealer
Relatively affordable
Many years of experience
Negatives
Only one equipment brand offered
Relatively small service area
Does It Worth Go Solar in San Antonio?
Solar energy has become increasingly popular in recent years, especially for homeowners looking to reduce their electricity costs. San Antonio is no exception; with a sunny climate and abundant sunshine year-round, the city is an ideal place to go solar.
In order to determine if it's worth going solar in San Antonio, let's take a look at some of the factors that make this city so attractive to solar power adopters. First off, San Antonio offers generous incentives to residents who install solar panels on their homes. The state of Texas has one of the most comprehensive solar incentive programs in the country, offering up to $25,000 in tax credits over five years to those who choose to go solar. Additionally, San Antonio Electric Company (SAEC) provides a rebate program that pays up to 50% of the cost of your solar installation.
The other factor that makes San Antonio such an attractive location for solar energy is its plentiful sunshine. With more than 230 days of sunshine each year, San Antonio gets enough sun exposure to easily generate sufficient amounts of solar energy. This means you'll be able to generate more electricity from your solar system, resulting in bigger savings for you.
Finally, San Antonio is also home to several reputable solar panel installers. Solar companies like South Texas Solar Systems have been serving San Antonio customers for years, providing excellent customer service and competitive pricing. With a reliable installer, you can rest assured knowing that your solar system will be installed correctly and safely.
Overall, installing solar panels in San Antonio is a great investment that can save you money in the long run. Between the financial incentives offered by the state and local utility company, plus the abundance of sunshine, it's easy to see why many people are choosing to go solar in San Antonio. So, if you're looking to reduce your electricity costs and take advantage of renewable energy sources, investing in solar energy may just be the right choice for you.