How To Pick a Solar Company in Delaware and Save Money?
1. Annual sunlight exposure: Delaware's climate yields about 200 sunny days annually. It's important to choose a solar company that can optimize your solar installation for the state's prevailing weather conditions.
2. State incentives: The state's Renewable Portfolio Standard mandates 25% renewable energy by 2025. Consider companies that will help navigate these incentives.
3. Solar Renewable Energy Certificate (SREC) Program: As per state regulations, producing 1 MW of solar power generates 1 SREC. Companies should guide customers through earning and selling SRECs.
4. Installation Costs vs. Long-Term Savings: While the average cost of solar installation in Delaware is $13,000, homeowners can save up to $26,000 over 20 years.
5. Company Reputation: Stellar customer service and high installation quality are non-negotiable. The Better Business Bureau's ratings are worth consulting.
6. Financing Options: Look for firms offering flexible payment options like power purchase agreements, solar leases, or easy loans.
7. Localized Expertise: Firms with a robust understanding of local regulations, climate, and solar energy potential can provide optimal energy solutions.
8. Sustainability: The chosen company should be committed to environmental sustainability, in line with the state's carbon reduction goals.
By vetting firms with these criteria, Delaware residents can maximize returns from going solar.
How Much Electricity Solar Panels Generate In Delaware?
In Delaware, a typical solar panel array can yield around 1,200 kilowatt-hours (kWh) annually per 1 kW of solar panels installed. This average relies on installed panel location, angle, and shading. Delaware's climate provides around 4.6 hours of full sun daily. With a 5 kW system, you could yield 6,000 kWh annually, covering many households' needs. However, a significant dip during winter, averaging only 3.8 full sun hours, reduces the yield to around 450 kWh monthly per 5 kW of solar. Sunny summers offset this, with a July high of roughly 680 kWh. Delaware's solar access laws also protect homeowners' right to harness sunlight. Hence, getting a solar panel in Delaware is wise given all these factors contributing to good solar production. These data and figures demonstrate the sunny outlook.
Find best solar installers in Delaware
20184 Phillips St, Rehoboth Beach DE, 19971

26.9 mi

503 S Maryland Ave, Delmar MD, 21875

31.9 mi

28203 Oaklands Rd, Easton MD, 21601

32.9 mi
Average Cost of Solar Installation in Delaware by System Size
| System size | Cash purchase (After tax credit) | Financed purchase (After tax credit) |
| --- | --- | --- |
| 4kW | $13,724 | $13,998 |
| 5kW | $15,906 | $16,237 |
| 6kW | $18,765 | $19,285 |
| 7kW | $21,203 | $21,882 |
| 8kW | $24,489 | $25,339 |
| 9kW | $26,345 | $27,131 |
| 10kW | $28,790 | $29,673 |
What To Look For in a Solar Installer?
1. Review the Installer's Certification: Delaware law requires solar contractors to be NABCEP certified.
2. Consider the Climate: Delaware's average 202 solar days per year makes solar power viable.
3. State Incentives: Explore Delaware's solar rebate program, offering $1,000 per installed kilowatt.
4. Installation Cost: The average system cost in DE is $2.63/W, close to the national average.
5. Energy Needs: The average Delaware residence uses 901 kWh per month, plan your system accordingly.
6. State Policy: Delaware's net metering policy allows you to earn credits for excess generation.
7. Equipment Quality: Insist on high-quality hardware to maximize efficiency and lifespan.
8. Local Experience: Seasoned installers understand Delaware-specific installation challenges and benefits.
9. Warranty Terms: Ensure your installer offers at least a 25-year warranty.
10. Aftercare Service: Reliable aftercare is crucial for system maintenance and troubleshooting.
11. Financing Options: Evaluate whether the installer offers intuitive and lucrative financing options.
12. Reputation: Research the installer's market reputation and customer reviews.
These factors, when thoroughly inspected, will substantially aid in the selection of an optimal solar installer for Delaware residents.
Is It Worth Investing in Solar in Delaware?
Solar investments in Delaware are teeming with substantial yields. Per the Clean Energy Authority, the state offers solid solar rebates. The Delaware Green Energy Program cuts 25% off solar installation costs, heightening ROI. According to Statista, this tax break resulted in a 3,468% increase in solar installations from 2008-2018.
Moreover, Delaware's regulations promote solar. It has a commendable Renewable Portfolio Standard. By 2030, 25% of state energy must come from renewables. Again, driving demand for solar.
Beyond rebates, Delaware's Net Metering policy further pumps up profits. Selling surplus power back to the grid compensates investors. Solar Energy Industries Association's data reveals 42.89 MW of solar energy so far in 2021, much traded to grid retailers.
Delaware's sunny climate, surprisingly, is not its strongest selling point. The US Department of Energy, however, reports it receives sufficient sun for successful solar generation. For instance, Dover averages 197 sunny days yearly.
In conclusion, Delaware's incentive-packed legislation, ambitious RPS, and climate condition position it perfectly for solar investment. Albeit different from its traditional "sunbelt" peers, Delaware is a crucial player in the green energy space. Its well-crafted regulations and rebates make it an attractive proposition for solar investments.
How Solar-Friendly Is Delaware?
Absolutely! Delaware champions renewable energy, especially solar. Its progressive Renewable Portfolio Standard (RPS) aims for 25% renewable power by 2025. Delaware supports its RPS goal with grant programs and tax incentives. The Green Energy Program provides generous solar rebates. In 2020, it granted $1.6 million to residential and commercial entities. Sunshine is ample in Delaware, with 198 sunny days annually. This exceeds the U.S. average and fuels robust solar production.
Furthermore, Delaware introduced the solar Renewable Energy Credit (SREC) market. SRECs are tradable credits solar system owners earn for generating clean energy. This stimulates solar investments and fosters market competition. For example, a buyer procures an SREC from a homeowner, promoting green energy while offering the homeowner revenue in return. Net metering is also impactful. It allows homeowners to earn credits for excess solar electricity, reducing their energy bills.
Delaware's policies and abundant sunshine make it a solar-friendly state. Such incentives compel more residents to switch to solar, meeting Delaware's RPS targets and promoting environmental sustainability. With this in mind, solar investments in Delaware are not only financially lucrative but also ecologically rewarding.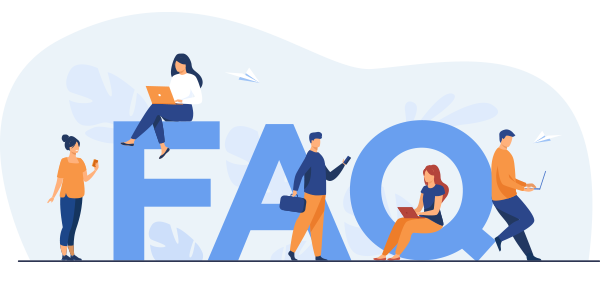 Frequently Asked Questions
What are the most important factors to consider in Delaware State?

Check your site's solar potential. Are you sun-drenched or shade-laden? Sunlight fuel solar panels. Consider the roof's condition. A strong foundation is a must! Analyze the cost-effectiveness. Solar panels aren't cheap, but they're a worthy investment. Utilize local incentives and subsidies. Delaware offers great solar incentives. Ensure company's credibility; reviews and ratings on our platform can guide you. Understand your energy usage. Solar can dramatically cut down your bills! Assess system size. Don't skimp on the kilowatts! Solar is a savvy, sensible switch for Delaware dwellers.

How do I find the most affordable solar installer in Delaware State?

Start by doing comprehensive market research. Online platforms offer multiple reviews and ratings. Don't overlook local directories and business listings. Make sure to request multiple quotes for comparison. Understand the quotes fully, clarifying all costs involved. Evaluate the quality of products and services against the price. Consider the reputation and credentials of prospective installers. Beware of overly cheap offers as they may conceal hidden costs. Remember, affordability should never compromise quality or durability. With diligence and thorough research, finding affordable installers in Delaware becomes a cakewalk.

Which companies did we not choose for the best in Delaware State?

Our Delaware solar saga focuses on optimum prospects. Unfortunately, some players didn't make the cut. They showed average performance or lackluster customer service. Others lacked comprehensive coverage across Delaware. We opted to exclude unaccredited firms too. We value certified quality above all! Our rankings root for supreme excellence and extensive experience. While we highly cherish budding companies, proven stability bags the gold. This doesn't mean these excluded firms aren't worth a try. Just remember, we promote cream of the crop, sunshine maestros! That's our game. For you, the ultimate solar connoisseur. Delve in Delaware's finest with carefree confidence.