How To Pick a Solar Company in Maine and Save Money?
1. The cost-to-energy ratio: Solar power costs in Maine sit at approximately $2.59 per watt. Cheaper isn't always better when balancing quality and efficiency.
2. Maine's net metering program: Maine's law demands all utilities to grant credit for excess energy produced by solar panels, directly influencing return on investment.
3. Federal Investment Tax Credit (ITC): Considering the federal ITC, which currently offers a 26% tax credit for solar installations, can significantly mitigate initial costs.
4. Rebates or grants: Maine's law may offer rebates or grants to induce solar adoption. Check for updates on availability and eligibility.
5. Solar purchase power agreements (PPAs): This allows homeowners to pay-per-kilowatt-hour of electricity produced, an appealing alternative to upfront costs.
6. Maine's climate: Maine's average 2800 hours of annual sunlight make solar a viable energy option, maximizing the benefits of the state's solar carve-out mandate.
7. Regulatory pressures: Consider Maine's Renewable Portfolio Standard, which has a 10% solar carve-out, as this could impact investor returns.
8. Quality of installation: Dovetailing with utility reliability, ensuring you're hiring an established company with comprehensive service and maintenance guarantees is key.
Remember, optimize for long-term value over short-term costs; statewide and federal incentives can significantly offset initial investments.
How Much Electricity Solar Panels Generate In Maine?
Factoring Maine's average sunlight hours, solar system size of 5kW can generate around 6,200 kWh annually. The coastal areas, receiving approximately 4.41 hours of sun daily, could witness electricity generation around 6,400 kWh per year. However, more inland locations garnering 4.19 daily sunlight hours will generate closer to 5,800 kWh yearly with a similar system size. During the summer season, your solar array might overproduce, but winter months with shorter daylight will yield less. Nonetheless, the annual balance remains quite productive. Note, proper positioning and angle towards the sun can optimize power output. Every solar project in Maine has unique factors influencing production, but these figures provide a rough estimate. Therefore, for Mainers contemplating solar, customized assessments can ensure optimal yield. Notwithstanding the varying weather, Maine solar panels still offer considerable electricity generation opportunity. A personalized system design can harness substantial solar power in line with Maine's climate and regulations.
Find best solar installers in Maine
825 Acadia Hwy, Montville ME, 04941

58.9 mi

825 Acadia Highway, Montville ME, 04941

59.4 mi

491 US ROUTE 1 SUITE 20, Freeport ME, 04032

103.4 mi

491 US-1, Freeport ME, 04032

103.4 mi
Average Cost of Solar Installation in Maine by System Size
| System Size | Cash Purchase (After tax credit) | Financed Purchase (After tax credit) |
| --- | --- | --- |
| 4kW | $11,624 | $13,738 |
| 5kW | $14,550 | $17,173 |
| 6kW | $17,460 | $20,592 |
| 7kW | $20,379 | $24,026 |
| 8kW | $23,298 | $27,461 |
| 9kW | $26,200 | $30,879 |
| 10kW | $29,100 | $34,316 |
What To Look For in a Solar Installer?
1. Valid Licenses: Ensure your potential solar installer possesses state-required certifications.
2. Expert Reviews: Review recent accolades, like Maine's top solar installers.
3. Customer Feedback: Vet solar companies leveraging local consumer reviews on platforms like Better Business Bureau.
4. State Regulations: Validate the installer's adherence to the Maine Uniform Building and Energy Code.
5. Product Offerings: Maine's climate requires specific solar equipment. Ensure the installer provides the right fit.
6. Insurance: Settle for installers offering comprehensive warranties. Maine's revised solar laws promote solar consumer protection and warranty security.
7. Solar Incentive Knowledge: Pick an installer versed with Maine's solar incentives - the Net Energy Billing, and Federal Solar Tax Credit among others.
8. Install Rates: Consider an installer's price per watt - the U.S. average stays around $2.81.
9. Panelling: Maine's solar insulation is approximately 4.65 kWh/m²/day. The installer should offer solar panels that leverage this effectively.
10. Finishing: Local climate can affect solar panel installations. Opt for an installer with a proven record of fitting solar systems in Maine's unique terrain.
Is It Worth Investing in Solar in Maine?
In Maine, solar power is a bright opportunity. Its potential ROI is compelling. Latest data shows, on average, a solar system in Maine yields a 14% annual return. This outpaces many conventional investments. State incentives boost this profitability. The Net Energy Billing program rewards consumers for surplus solar production. Homeowners receive credits back on their utility bill.
Maine also offers a solar rebate program. It provides up to a $2,000 reduction in system costs. Then there's the federal tax credit, equal to 26% of total installation cost in 2021. These incentives drive a strong business case for solar.
Maine's regulatory environment is also congenial. State laws support local solar. These laws encourage distributed generation, benefiting customers across the grid. They also block arbitrary fees that would pressurize solar investments.
Perhaps most importantly, Maine's climate is conducive to solar. Average annual sunshine in Maine is 2,600 hours. Optimal for solar generation. The state's peak energy demand aligns with peak solar production. This synchrony is bettering grid reliability and resilience.
In sum, solar power in Maine is a solid investment. It offers robust returns, generous incentives, supportive laws, and a favorable climate.
How Solar-Friendly Is Maine?
Maine's solar industry is bustling, boosting a noteworthy 378% growth rate since 2015. This boom reflects its progressive green energy policies and abundant sunshine. Maine law, notably LD 1711, requires utilities to compensate solar panel users for excess energy production, a practice known as "net metering." This has incentivized roughly 87% of Maine homeowners to consider solar energy.
The state's RPS law also mandates that 80% of its power come from renewable sources by 2030. A further push towards solar is the PUC-approved Value of Solar tariff. This initiative rewards solar households with fixed 20-year contracts, offering price stability.
Moreover, Maine's climate is ideal for solar. Despite its northern location, it receives 30% more sunshine yearly than Germany, one of the world's solar leaders. Particularly, the coastal areas are solar hotspots.
Market stats reinforce solar's allure. The Solar Energy Industries Association reveals Maine's solar costs have plummeted 47% in the last five years, thanks to tech advancements. This, coupled with the up-to-26% Federal Tax Credit, has made solar affordable and profitable.
Clearly, Maine's laws, climate, and economy create a fertile ground for the solar industry's growth.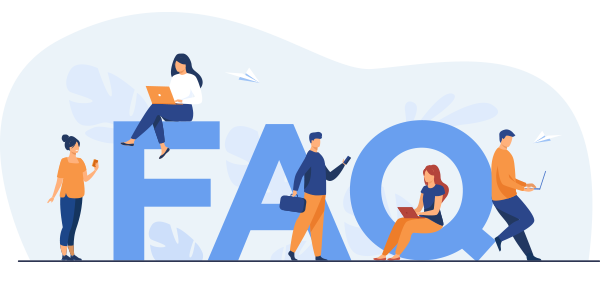 Frequently Asked Questions
What are the most important factors to consider in Maine State?

Firstly, examine solar panel efficiency ratings. High-efficiency units yield more power. Check the solar panel cost-effectiveness, consider the price-to-performance ratio. Understand your energy usage; match it with your solar production. Research local Maine installers, check our installer reviews. Knowing your roof's compatibility is crucial; not all roofs are solar-friendly. Investigate potential Solar Incentives, like tax credits or grants. Navigate Maine's net metering policies, as they affect your ROI. Factor in Maine's weather; it impacts power production. Lastly, hire licensed installers with solid warranties to secure your investment. Go savvy, go solar in Maine!

How do I find the most affordable solar installer in Maine State?

Firstly, define your solar needs. This will influence the installation costs. Secondly, research local solar installers. They have insider knowledge of state incentives. Remember, reputation matters. Read customer reviews to ensure quality service. Compare quotes from multiple installers to get the best deal. Understand product warranties. They may increase upfront costs but save money long term. Additionally, check if the installer offers financing options. It can significantly reduce the initial investment. Lastly, look for certifications. Certified companies guarantee professional installation and reliable service. Gather all this data, make an informed decision, and save on solar in Maine.

Which companies did we not choose for the best in Maine State?

Our platform pledges comprehensive, trusted reviews. Solar gurus not on our Maine's best list? They may lack vital credentials or high customer satisfaction ratings. Simply, they didn't reach our demanding "Sun Excellence" standards. We're all for transparency, integrity, and quality. And buddy, we never compromise on it! If they ain't shining, they ain't on our grizzly-focused list. Remember, we hunt down optimum solar services in 'The Pine Tree State'. Seeing top ones only? That's us, ensuring you meet only the sun-kissed best. We aim at maximizing your solar success. "Exclusion" is our way of maintaining supreme quality assurance.