How To Pick a Solar Company in Mississippi and Save Money?
1. Understand solar potential: Mississippi is ranked 16th in the U.S. for Solar Energy Potential by the NREL.
2. State incentives: Mississippi offers a 25% Tax Credit for renewable energy equipment. Maximize on this!
3. Compare rates: Solar panel costs have dropped by 47% in Mississippi within the past five years.
4. Consider savings: The average solar panel payback time in Mississippi is about 11.5 years.
5. State requirements: Mississippi law requires each electric utility to make net metering available to its customer-generators.
6. Energy rates: The average electricity cost in Mississippi is about $0.107/kWh making solar the economical choice.
7. Seek high-quality panels: Efficient panels withstand Mississippi summers, averaging 87 clear days and a maximum temperature of 94°F.
8. System size: The average solar panel system size in Mississippi is roughly 5 kW.
Remember these factors to unlock the power of the sun and money-saving benefits in the Magnolia State. A reliable Solar Company, versed in state regulations and climate impacts, will guide you through this lucrative shift to solar. Invest in our planet's future. Your wallet will thank you as well!
How Much Electricity Solar Panels Generate In Mississippi?
Mississippi's abundant sunshine offers potential for substantial solar energy generation. Annually, the state receives about 5 hours of full sun per day, exceeding the national average. Equip your home with a 6-kilowatt system, tendering approximately 9,000 kilowatt-hours per year. That's sufficient for the ordinary Mississippi dwelling consuming 1,000 kWh monthly. Expect variations though; summer's rich sun yields roughly 1,000 kWh monthly while winter generates around 500 kWh due to shorter days. Interestingly, Mississippi law encourages maximizing solar output. The state permits up to 2 megawatts per project, though exceeding 25 kilowatts needs regulatory approval. Therefore, Mississippians can exploit intense summer sun for considerable electricity yields. Adopt solar in Mississippi for immense savings, efficient energy consumption and noteworthy environmental contribution. Analysis concludes that expanding solar installations could meet 20% of Mississippi's electricity requirements by 2045. Harness Mississippi's gift of sunlight today!
Find best solar installers in Mississippi
1200 S Acadian Thruway, Baton Rouge LA, 70806

17.7 mi

5520 Johnston St, Lafayette LA, 70503

54.4 mi

128 Northpark Blvd, Covington LA, 70433

75.2 mi
Average Cost of Solar Installation in Mississippi by System Size
| System Size | Cash Purchase (After tax credit) | Financed Purchase (After tax credit) |
| --- | --- | --- |
| 4kW | $14,216 | $15,232 |
| 5kW | $17,970 | $19,200 |
| 6kW | $21,320 | $22,831 |
| 7kW | $24,900 | $26,690 |
| 8kW | $28,390 | $30,450 |
| 9kW | $31,860 | $34,120 |
| 10kW | $35,328 | $37,792 |
What To Look For in a Solar Installer?
1. Consider state laws: Mississippi supports net metering, an incentive for solar adopters. Knowledge of this is crucial.
2. Favorable climate: The Magnolia State boasts 218 sunny days per year. This makes solar investments worthwhile.
3. Regulation compliance: Confirm the installer's acquaintance with local building codes and permitting processes.
4. Performance predictions: Only trust installers using PVWatts for accurate solar panel performance modeling.
5. Equipment quality: Skimping on quality for cost-savings can hamper system performance. Installers should provide top-notch gear.
6. Licensed and insured: Ensuring the installer holds necessary certifications protects customers from unforeseen circumstances.
7. Workmanship warranty: Ensure installers offer a strong warranty. A 10-year warranty is the industry standard.
8. Industry experience: Installers with 5 years or more experience have demonstrated reliability and staying power.
9. Updated pricing: Solar panel prices dropped by 60% over the last decade. Ensure installers reflect this.
10. Financing options: Installers should provide various financing options such as loans, leases, power purchase agreements.
11. Customer reviews: Past experiences of other residents provide valuable insights into the installer's reliability and professionalism.
Is It Worth Investing in Solar in Mississippi?
In 2020, Mississippi observed a 9.8% growth in annual installed solar PV capacity. This sectoral uptick corresponds to a remarkable achievement with respect to renewable energy investment. The state law's sales tax exemption for solar equipment further fosters a fertile investment climate.
Furthermore, the state's optimal sunlight exposure of 4.5-5.5 hours per day enhances solar productivity. Mississippi's Residential Renewable Energy Tax Credit provides additional fiscal incentives. This law offers a 26% tax credit on the total cost of solar installation.
Also noteworthy are Net Metering rules. Solar owners in Mississippi receive credit on their utility bills for excess energy fed back into the grid. These policies directly translate into robust returns on investment.
Recently, Mississippi also introduced the Performance-Based Incentive (PBI). Thus rewarding solar electricity producers with additional financial benefits.
An example is Silicon Ranch's 80-Megawatt solar project. This demonstrates how regulatory support backed with ample sunshine can generate lucrative monetary gains.
Thus, Mississippi's legal, regulatory and climatic set-ups infuse enormous potential for solar energy investments. The numbers and state-specific policies support this stance.
How Solar-Friendly Is Mississippi?
Mississippi's solar potential remains untapped. It's ranked 50th in SEIA's 2020 stats, indicating slow adoption. The state's climatic conditions, with an average of 218 sunny days per year, are significantly advantageous for solar energy harnessing.
The state legislation, though, gives mixed signals. Net metering, which is often seen as a growth catalyst in the solar sector, isn't available. This hampers the solar ROI prospects, discouraging prospective adopters.
Mississippi's state tax credit is a bright ray of hope. It supports solar-panel installations with a 35% credit, significantly lowering the initial cost. However, low electric rates are a critical impediment. The state's average electricity price is 11.31¢ per kWh, lower than the national average of 13.31¢ per kWh. Affordable conventional power pushes solar ROI timeframes further.
Regulations remain tight on third-party ownership, slowing down solar leasing and PPA based installations. An example is in the city of Tupelo where such practices are outright banned.
In conclusion, Mississippi's solar landscape is under par, laden with regulatory, cost, and adoption challenges. However, the state's solar potential and existing incentives show glimmers of hope.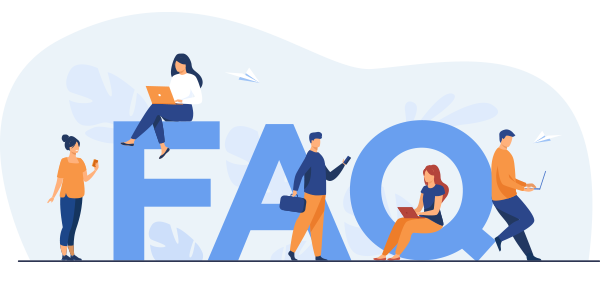 Frequently Asked Questions
What are the most important factors to consider in Mississippi State?

Factor number one is sun exposure: does your property get ample sunlight? Second, determine your power consumption, mate! Third, ensure the roof status - is it robust for solar mounting? Fourth, consider local policies and potential incentives. Next, evaluate the cost-efficiency ratio of your solar system plan. Sixth, think about your property value: will it escalate after installation? Last, decide between buying or leasing solar gear. These determinants can make your solar energy ride smooth in the sunny state of Mississippi!

How do I find the most affordable solar installer in Mississippi State?

Initially, conduct thorough market research. Check customer reviews for insight on cost and service quality. Compare costs of various Mississippi solar installers. Don't ignore local companies; they often offer competitive rates. Confirm if potential installers offer comprehensive warranty. Consider cost over the lifecycle, not upfront cost alone. Check for available finance options. Keep in mind, low-cost services may compromise quality. Always prioritize quality and value for money. Remember to verify credentials and qualifications of installers. Finally, gather multiple quotes for more informed decision. Follow these tips, and you'll find affordable, top-tier solar installation in Mississippi.

Which companies did we not choose for the best in Mississippi State?

In our quest for excellence, we had to be choosy. Some fellas just didn't make the cut. Our top-dog ranking is strictly merit-based. Factors like customer reviews, service quality, and tech savviness come into play. Also, we only included companies with localized expertise in Mississippi sunny-side solutions. No hard feelings, though! Just keeps the game tough and fair. Every ranking has squawkers, but we stand by our rigorous process. Just know, we're all about giving you the supreme solar scoop.