How To Save Money When Hiring a Solar Company In Las Vegas, Nevada
When selecting a solar company in Las Vegas, consider their local experience. Long-standing companies understand Nevada's solar incentives. They navigate state regulations with ease, potentially speeding up installation.
Research the company's reputation and reviews. Happy customers often indicate reliable service and installation quality. Look for a history of positive interactions. This shows the company values customer satisfaction.
The climate in Las Vegas is ideal for solar energy. Choose a company that knows how to maximize this. They should design systems efficient for intense sunlight and heat. Properly optimized installations save more money in the long run.
Technological expertise matters too. Find a company that offers up-to-date solar solutions. Innovative technology may offer better efficiency, longer warranties, and lower costs overall. They should explain the benefits of different systems without complex jargon.
Lastly, review their maintenance and service offers. A company must support you post-installation. This ensures your system performs well and helps secure long-term savings. Good maintenance plans often equate to fewer out-of-pocket expenses later on.
What Is the Price Situation of Solar Installers In Las Vegas, Nevada in 2023?
Going solar in Las Vegas, Nevada, can be an economically savvy decision given the area's abundant sunshine. The cost of installing a solar panel system varies based on several factors, such as the size of the system, the quality of the panels, the complexity of the installation, and the installer you choose. Let's break down what you can typically expect in terms of costs and outputs for different system sizes.
Before diving into costs, keep in mind that the solar panel system size you'll need depends on your energy usage patterns, the size of your property, and your energy goals (such as reducing your carbon footprint or achieving autonomy from the grid). In Las Vegas, given the city's high rate of sun exposure — approximately 5.38 peak sun hours per day on average — solar systems can be very productive.
Now, let's take a look at the estimated costs and outputs. Note that these estimates may fluctuate based on updated pricing of solar panels, installation charges, and additional equipment or services if required.
| Size (kW) | Av. Annual Output (kWh) | Average Cost (Before Tax Credit) | Cost with (30%) Tax Credit |
| --- | --- | --- | --- |
| 5 kW | 8,750 kWh | $15,000 | $10,500 |
| 10 kW | 17,500 kWh | $27,000 | $18,900 |
| 15 kW | 26,250 kWh | $40,500 | $28,350 |
| 20 kW | 35,000 kWh | $52,000 | $36,400 |
| 25 kW | 43,750 kWh | $65,000 | $45,500 |
| 30 kW | 52,500 kWh | $78,000 | $54,600 |
Please note that these figures are rough estimates and can vary greatly based on specific local factors including installation costs, equipment chosen, the direction and tilt of your roof, and additional local incentives that you might qualify for. It's always recommended to get quotes from multiple providers to understand the full scope of the investment and potential savings for your particular situation.
Remember, after taking into account the Federal Investment Tax Credit (ITC) of 30%, the net cost can become significantly lower, making solar energy a more attractive investment. The ITC applies to the total cost of the solar installation, including both equipment and labor. Also, consider any other state or local incentives that might be available to you. The state of Nevada, for example, has additional programs to support solar adoption that could further reduce your costs.
As you explore your options, don't be afraid to reach out to local experts who can provide personalized advice based on your specific needs and situation. With Las Vegas' sunny climate, investing in solar can both save you money in the long run and contribute to a more sustainable future.
Find Best Solar Installers in Las Vegas, Nevada
2440 Gold River Rd, Rancho Cordova California, 95670

5320 S Watt Ave, Sacramento CA, 95826

1990 Olivera Rd, Concord CA, 94520

3025 Palm Ave, Manteca CA, 95337
Incentives and Tax Credits
| Incentive | Savings | Explanation |
| --- | --- | --- |
| Property Tax Abatement | Varies | Solar systems in Las Vegas are eligible for a property tax abatement that can significantly reduce your tax bill. This exemption applies to the added value that a solar power system brings to your property. It's crucial that you understand this is not a tax credit but an abatement, meaning the value added by solar installations isn't counted when assessing property taxes. |
| Local Utility Rebate Program | Varies | Certain local utilities offer rebate programs for installing solar panels. These programs vary with time, and I recommend you check the latest offers with your utility provider. Rebates often are on a first-come, first-served basis, and you're required to use a qualified installer. |
| Net Metering Policies | Can reduce bill to $0 | Net metering in Las Vegas allows you to sell excess energy generated from your solar panels back to the grid, effectively rolling your electric meter backwards. This can reduce your power bill to zero or provide credits for future bills – a great advantage during the periods of lower electricity generation. |
| Federal Solar Investment Tax Credit (ITC) | 26% of system costs | This federal incentive allows you to deduct 26% of the cost of installing a solar energy system from your federal taxes. It is available for both residential and commercial systems, but the credit rate is scheduled to decline in the coming years, so acting sooner may yield more savings. |
Can Solar Increase Home Value in Las Vegas, Nevada?
In Las Vegas, Nevada, installing a solar system can significantly increase home value. The sunny climate is ideal for solar power generation. Here's how solar installations enhance value:
1. Energy efficiency gains are a big selling point. Las Vegas has an abundant supply of sunshine, ensuring solar systems are highly productive.
Nevada offers tax exemptions for solar installations, making them financially attractive.
Energy bills drop considerably, which appeals to homebuyers looking to save money.
Homebuyers value eco-friendly upgrades; solar systems are a green improvement.
Solar systems come with long-term warranties, offering peace of mind to potential buyers.
Additionally, the state's laws and regulations are conducive to solar panel installations. For example:
Net metering allows homeowners to receive credits for excess energy returned to the grid.
Property tax exemptions prevent increased taxes due to added solar system value.
Research indicates that homes with solar panels sell faster than those without. This makes solar upgrades in Las Vegas a wise investment. As an expert in the field, I advise considering factors like roof condition, system size, and energy needs. Properly sized systems maximize value while ensuring energy efficiency. It's a move that aligns with both economic and environmental interests in Las Vegas's landscape.
Should Residents of Las Vegas, Nevada Hire a Professional Solar Installer Or DIY?
When it comes to solar installation in Las Vegas, Nevada, hiring a professional has its perks. In a state that enjoys abundant sunshine, expert installers ensure maximum efficiency. They are familiar with Nevada's specific regulations and permits. Plus, they can skillfully navigate the state's incentives for renewable energy. This results in a smooth, compliant installation process.
Their knowledge of local climate conditions is pivotal. Las Vegas is not just sunny but also hot. Professionals select materials that withstand intense heat, reducing wear and tear. They also offer warranties, giving you peace of mind for your investment. But, it does come at a higher upfront cost compared to DIY.
On the flip side, going DIY can significantly cut initial expenses. There are ample resources available for the eager homeowner. However, the DIY route requires a hefty time commitment and a good understanding of technical details. Las Vegas' stringent building codes and required permits can also become a maze to navigate. Mistakes can lead to inefficiencies or even damage, compromising your system's overall benefit.
Considering the intense Las Vegas climate and the intricate legal framework, I would lean towards hiring a professional. Although more expensive upfront, the long-term reliability and efficiency they provide are crucial. They ensure your solar system is optimized for Las Vegas' unique environment, yielding greater savings over time. For residents of Las Vegas, the professional route capitalizes on your solar investment while minimizing risk, a wise choice in the sun-drenched, regulation-conscious state of Nevada. Trusting experts in this field can simplify your transition to solar power, making it a smooth and beneficial journey.
How To Find Solar Installer In Las Vegas, Nevada
Check state-specific certifications. Nevada requires solar installers to have a specialized license.
Look at installation experience. Prioritize companies with a proven track record in Nevada's climate.
Assess customer reviews. Positive local testimonials indicate reputable service and installation quality.
Examine warranty offers. Nevada's intense sun necessitates strong protection for your solar investment.
Understand financing options. Nevada provides incentives and rebates for solar panel installations.
Consider company longevity. Established companies are more likely to uphold long-term service agreements.
Analyze equipment used. High-quality, durable products are crucial for withstanding Nevada's harsh weather.
Every point you should consider is vital to your satisfaction with the solar installation. Due diligence ensures a smooth transition to solar power. Use these guidelines, and you'll make an informed choice suited to Las Vegas's unique requirements. Remember, investing in a solar system is not just about saving money; it's also about embracing a sustainable future in a sun-rich state like Nevada.
Is It Worth To Invest in Solar in Las Vegas, Nevada?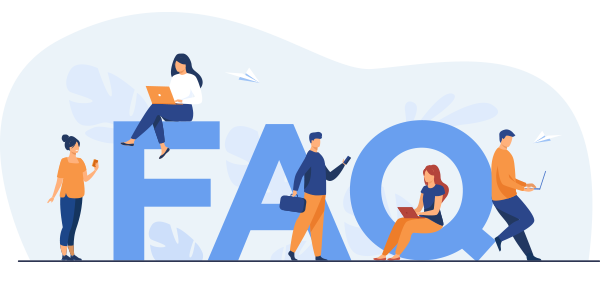 Frequently Asked Questions