How To Pick a Solar Company in Nevada and Save Money?
1. Reputability: With 194 solar companies in Nevada, choosing the right one is crucial.
2. Performance Warranty: 85% of Nevadans prefer companies that provide a guarantee for 25 years.
3. Efficiency: Nevada's solar radiation is the third highest in the U.S., maximize it!
4. Pricing: Solar prices have plummeted by 47% in Nevada over the past five years.
5. Legal Compliance: Ensure the company adheres to Nevada Renewable Portfolio Standards (RPS).
6. Climate Conscious: Solar energy in Nevada saves 1.29 billion kgs of CO2 annually.
7. Localized Service: 1,332 solar jobs exist in Nevada. Support your local economy!
8. Positive Reviews: 96% of customers trust online reviews as much as personal recommendations.
9. Quality Equipment: Nevada requires equipment to be listed by an approved safety testing laboratory.
10. Finance Options: Nevada provides 10% tax credit for PV systems, maximizing savings.
These factors will ensure your solar investment in the Silver State is a shiny one!
How Much Electricity Solar Panels Generate In Nevada?
In Nevada, the Solar Energy Industries Association reports an average of 6.5 peak sun hours a day. Considering a 5 kW solar-powered system, this equates to 32.5 kWh of solar energy daily. However, seasons can affect this figure. In summer, you could expect a whopping 6,428 kWh. Winter can still garner a decent 3,823 kWh due to Nevada's sunny climate. Moreover, Nevada's mandate - that 50% of electricity comes from renewable sources by 2030 - supports solar investments even more. The system's output may vary, impacted by factors like panel quality and placement. Also, consider Nevada's yearly average of 292 sunny days which outperforms most states. Interestingly, Las Vegas alone gets an average of 3,800 hours of sunshine per year - a solar goldmine! So, bet on the sun, Nevadans, and let solar panels power your homes efficiently.
Find best solar installers in Nevada
10295 Mott Drive, Reno NV, 89521

182.9 mi

96 Glen Carran Cir, Sparks NV, 89431

184.9 mi

220 S Rock Blvd. #9, Reno NV, 89502

185.7 mi
Average Cost of Solar Installation in Nevada by System Size
| System size | Cash purchase (After tax credit) | Financed purchase (After tax credit) |
| --- | --- | --- |
| 4kW | $9,876 | $10,602 |
| 5kW | $11,216 | $12,018 |
| 6kW | $13,896 | $14,908 |
| 7kW | $15,824 | $16,980 |
| 8kW | $17,752 | $19,053 |
| 9kW | $20,412 | $21,907 |
| 10kW | $22,080 | $23,730 |
What To Look For in a Solar Installer?
1. The Silver State boasts over 300 sunny days per year. This climatic boon directly impacts solar efficiency.
2. Nevada's energy costs average 12.40 cents per kilowatt-hour. This figure signifies substantial savings potential with solar installations.
3. The state stands 5th in National Solar Jobs Census, housing 6,564 solar workers. There's no shortage of skilled labor here.
4. Nevada's Renewable Portfolio Standard (RPS) commits to a 50% renewable energy quota by 2030. Solar plays a key role in realizing this goal.
5. The state's gross solar installation revenues totaled $184 million in 2021, inviting amplified investor interests.
6. Nevada law offers new homeowners opting for solar, a 20% discount on property taxes. Consider this incentive while bargaining.
7. The state permits net metering. This allows the excess solar power generated to be fed back into the grid.
8. Also worth considering is Nevada's robust track record in performance and reliability checks for solar panels.
9. Comb through Nevada's updated list of top-ranked solar companies. This ranking could be influenced by customer satisfaction, installation costs, or project timelines.
10. The state's sparse population density allows an increased rooftop capacity. Utilize this spatial advantage to host more extensive solar arrays.
Is It Worth Investing in Solar in Nevada?
Nevada's solar potential is undeniable. The U.S. Energy Information Administration pins the state second in solar resources nationwide. Nevada doesn't lack in sunshine, getting approximately 300 sunny days each year. The state's solar power grade adjusts favorably to ASCE's "Infrastructure Report Card" of B.
In 2017, Nevada reinstated net metering. This generous policy allows homeowners to sell excess power back to the grid. Current laws and regulations unequivocally bolster the solar investment rationale. Not to mention, the 26% Federal Investment Tax Credit is up for grabs for solar adopters through 2022.
Critique data reveals surging interest. Solar installations soared by whopping 450% following law reinstatement. Nevada's lofty Renewable Portfolio Standard pledges 50% renewable energy by 2030. An auspicious goal, building optimism among green investors.
Retail giant Walmart's mega solar investment in Nevada is enlightening here. By embracing solar, they reduced Nevada facilities' energy cost by 30%. This is a substantial cut for the corporate giant, a loud testimony to the power of Nevada sun.
Nevada's sun-soaked climate, favorable policies, and clean energy ambition pave the potent solar market. A hot spot for "green" investors indeed.
How Solar-Friendly Is Nevada?
The Silver State shines in solar potential, ranking fifth nationally. Nevada's abundant sunshine, approximately 300 days per year, escalates solar energy output. According to the U.S. Energy Information Administration, Nevada exploits nearly 10% of its electricity from solar power. State legislation further elevates Nevada's solar profile. The impressive RPS law sets a mandate of 50% renewable energy by 2030. It's a goldmine for clean energy initiatives.
Additionally, the Net Metering policy enables solar panel owners to profit from surplus energy. However, it's not all sunny. Regulations like AB 405 can affect solar ROI. This bill establishes a stepped-down reimbursement rate over time, snowballing your payback period.
Moreover, the state's climate exemplifies resilience in solar equipment. High temperatures can degrade solar panel efficiency. Still, Nevada's desert climate maintains a balance, keeping overheating at bay. For instance, Sunrun, a leading PV manufacturer, validates this by boasting about a minor 0.5% performance drop for each 1°C rise beyond 25°C.
Conclusively, these data-backed insights demonstrate Nevada's solar affinity. The state's sparkling sunny disposition, solid regulations, and balanced climate propel its solar market, paving the way for robust eco-friendly growth. It's a prime time for Nevadan residents to harness this solar windfall.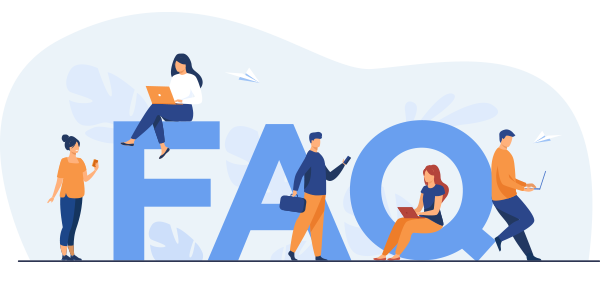 Frequently Asked Questions
What are the most important factors to consider in Nevada State?

Consider the quantity of sun your property gets. Not every area is bathed in sunlight. Check out the local policies on solar energy, Nevada has attractive incentives. Evaluate your current power consumption. A lower bill means quicker solar payback. Analyze installation costs; going solar is a significant investment. Always shop around for the best installation deals. Make sure your roof can handle the load of solar panels. Consider the long-term maintenance of the installation. Also, don't forget the potential aesthetics of the setup. Before flipping the switch, know your solar inside and out. Solar energy, the sunnier side of Nevada!

How do I find the most affordable solar installer in Nevada State?

Start by conducting diligent market research. Read online reviews on various local installers. Compare quotes from multiple solar providers. Assess their solar panel quality and installation service. Consider both the panel price and potential long-term energy savings. Ask about financing options and government incentives. Make sure your installer is NABCEP-certified for excellence. Remember, the cheapest service may not be the best. Check references and ensure warranty service. Spotting your affordable, quality installer requires judicious effort and time. Your diligence today will yield long term dividends tomorrow.

Which companies did we not choose for the best in Nevada State?

Not all solar firms made the cut, mate! We're about credible, top-notch service here. Some companies lacked proper licensing - a big no-no! Others lacked adequate customer reviews. Subpar performance reports? Red flag! Our rankings are trust-based, cherry-picking only the crème de la crème. So, discluded companies simply didn't measure up. No hard feelings, just quality control!