How To Save Money When Hiring a Solar Company In Portland, Oregon
In Portland, researching solar company credentials is vital. The Oregon Department of Energy lists certified installers. This ensures your chosen company meets state standards. Also, check for any past violations or customer complaints.
Climate plays a crucial role in solar investment. Portland's rainy reputation affects solar panel efficiency. However, modern panels are quite efficient even with cloud cover. Opt for companies that understand local weather patterns well. They can recommend the best systems for Portland's climate, maximizing your solar gain.
Look into state-specific incentives. Oregon offers tax credits and rebates for solar energy systems. A knowledgeable solar company will guide you through these benefits. They should be up-to-date with current state regulations and initiatives. This understanding helps in offsetting installation costs significantly.
Consider their equipment quality and warranty offers. In Oregon, weather conditions demand durable panels. The company should provide long-term warranties. This reflects confidence in their product's longevity. It also protects your investment against unforeseen issues.
Finally, after-sales support is essential. Choose a company with a strong local presence. They should offer maintenance and support services post-installation. It's not just about installation. It's about having an ally to ensure your system's performance over time.
What Is the Price Situation of Solar Installers In Portland, Oregon in 2023?
Going solar can be a wise investment for homeowners in Portland, Oregon. Despite the city's rainy reputation, it receives enough sun to make solar power a financially sound decision for many. The cost of solar panel systems varies depending on the size of the system, quality of components, and the specifics of the installation.
Before diving into the numbers, it's key to understand that solar panel systems are typically measured in kilowatts (kW) of capacity. The cost is often quoted as a dollar per watt ($/W) figure. The total kilowatt capacity of your system will strongly influence its potential output and cost.
In Portland, the average solar installation ranges from $2.70 to $3.50 per watt before any tax credits or incentives. However, Oregon has tax incentives and rebates that can greatly reduce the upfront cost of solar, such as the Oregon Solar + Storage Rebate Program, and the federal solar tax credit. The federal tax credit, in particular, allows you to deduct 30% of the cost of installing a solar energy system from your federal taxes, which has a significant impact on overall affordability.
Here's an estimation of costs and outputs for typical residential solar panel systems in Portland, considering an average installation cost of $3.10/W, and a solar irradiance level of about 3.6 peak sun hours per day:
| Size (kW) | Av. Annual Output (kWh) | Average Cost (Before Tax Credit) | Cost with (30%) Tax Credit |
| --- | --- | --- | --- |
| 5 kW | 6,000 kWh | $15,500 | $10,850 |
| 10 kW | 12,000 kWh | $31,000 | $21,700 |
| 15 kW | 18,000 kWh | $46,500 | $32,550 |
| 20 kW | 24,000 kWh | $62,000 | $43,400 |
| 25 kW | 30,000 kWh | $77,500 | $54,250 |
| 30 kW | 36,000 kWh | $93,000 | $65,100 |
Please remember, these figures are estimates and the actual costs and outputs of solar panel systems can vary. This variance could be due to specific factors such as local installation costs, the equipment chosen, roof angle, and shading, as well as additional local incentives that may be available. It's recommended you consult with a professional installer to get a precise quote tailored to your home and energy needs.
Find Best Solar Installers in Portland, Oregon
2440 Gold River Rd, Rancho Cordova California, 95670

5320 S Watt Ave, Sacramento CA, 95826

1990 Olivera Rd, Concord CA, 94520

3025 Palm Ave, Manteca CA, 95337
Incentives and Tax Credits
| Incentive | Savings | Explanation |
| --- | --- | --- |
| Residential Energy Tax Credit (RETC) | Varies | Oregon's RETC program has ended, but systems installed before its expiration can benefit from credits up to $6,000, taken over four years. Check if you're still eligible due to prior installation. |
| Portland Local Rebate Program | Up to $3,000 | Participating local utilities offer rebates for solar installation. Savings vary by provider; for instance, Portland General Electric customers might save differently than Pacific Power. |
| Net Metering | Variable Credit | Surplus energy generated is credited to your next bill at the utility's retail rate, reducing future payments. Key condition: systems should not exceed 25 kW for residential installations. |
| Energy Trust of Oregon Solar Incentives | $0.30 per watt | An incentive for PGE and Pacific Power customers, offering $0.30/W of installed capacity, with a maximum incentive of $2,400. Eligible systems must be installed by an approved contractor. |
| Property Tax Exemption | Varies | Solar energy systems are exempt from property tax assessments, meaning your taxes won't increase due to installation. This is an ongoing benefit as long as the system is in use. |
| Federal Solar Investment Tax Credit (ITC) | 30% of cost | You can claim a tax credit valued at 30% of the total system cost, including installation. It is available for systems installed by December 31, 2032. Unused credit can be carried forward. |
Can Solar Increase Home Value in Portland, Oregon?
Solar panel installation in Portland, Oregon indeed bolsters home value. Here is how:
Portland's green energy initiatives support this. The city's progressive stance on sustainability translates to higher demand for eco-friendly homes. Homes with solar panels align perfectly with this priority. Financial incentives further sweeten the deal for homeowners.
Local energy costs are significant. Oregon's electricity prices have been on the rise. Residential solar systems provide energy savings that accumulate over time. Prospective buyers recognize these long-term savings. It adds quantifiable value to the property.
Solar increases property appeal. In environmentally conscious Portland, solar homes often sell faster. They stand out in real estate listings, attracting buyers looking for green features.
The Oregon climate is conducive to solar energy. Despite its rainy reputation, Portland has ample sunlight for efficient solar energy production. State-specific data backs this claim, showing effective energy generation even on overcast days.
The resilience of home solar systems is another advantage. They provide a measure of energy independence. Power outages can be less disruptive for homes with solar energy storage solutions.
Consider the following aspects specific to Portland:
Property tax exemption for solar installations.
State solar energy credits reduce installation costs.
Energy Trust of Oregon incentives for solar system installation.
Portland's Solarize programs can further decrease costs.
Net metering allows homeowners to sell excess power back to the grid.
Investing in a solar system can yield a remarkable return. It's not just about energy savings. It's about investing in a sustainable future, aligning with state provisions. This makes homes more marketable, proving attractive to a growing demographic of eco-minded buyers.
Should Residents of Portland, Oregon Hire a Professional Solar Installer Or DIY?
When considering a solar installation in Portland, Oregon, hiring a professional installer has its merits. A significant advantage is their expertise in navigating state-specific regulations. Oregon's codes and permits can be complex, and professionals keep up-to-date on these. They ensure your system meets legal requirements, avoiding costly fines or redo's.
The climate in Portland also favors professional installation. With its rainy reputation, correct solar panel placement is crucial for maximum sunlight exposure. Installers are familiar with local weather patterns, optimizing your energy collection. Moreover, professionals often guarantee their work, giving you peace of mind regarding potential operational issues.
However, professional services come at a higher initial cost. This investment can be offset by state incentives, yet still, some find it steep. For those concerned about expenses, DIY installation may seem appealing.
DIY methods can reduce upfront costs significantly. There's a wealth of online resources to guide you through the process. Nevertheless, the learning curve is steep, and errors can be expensive. Noncompliance with state regulations can lead to fines or need for reinstallation.
Also, Portland's weather poses challenges DIYers may not anticipate. Without expert knowledge, installations might be less than optimal, affecting your system's efficiency.
In Portland, the benefits of professional solar installation outshine DIY methods. The city's specific requirements and climatic conditions make expert insight invaluable. While it might cost more upfront, long-term gains in efficiency, compliance, and peace of mind justify the investment. Residents can also take advantage of Oregon's solar incentives, easing the financial burden. Therefore, for Portland residents, investing in a professional solar installer is a wise choice, ensuring a smooth transition to renewable energy.
How To Find Solar Installer In Portland, Oregon
Check for Oregon-specific licensing. Oregon requires solar installers to have proper credentials.
Review state incentives. Oregon offers tax credits and rebates that can affect costs.
Consider the climate. Portland's weather can impact solar panel efficiency. Choose experts in local conditions.
Examine installer experience. Experienced professionals ensure quality installation and maximized energy production.
Look at past projects. Past work can indicate an installer's expertise and reliability.
Read customer reviews. Feedback from local residents can highlight an installer's reputation in Portland.
Analyze warranty options. Oregon laws may influence warranty offerings, impacting long-term investment value.
Always opt for installers who are well-informed about the latest data and regional regulations. Such professionals will confidently navigate Portland's specific solar landscape. They can provide you with an installation that leverages local benefits to your advantage.
Is It Worth To Invest in Solar in Portland, Oregon?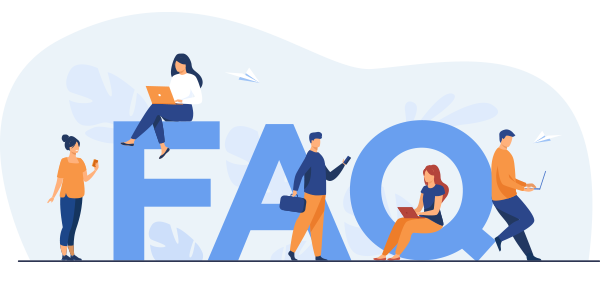 Frequently Asked Questions