How To Save Money When Hiring a Solar Company In Decatur, Illinois
First, it's essential to understand the Illinois Adjustable Block Program. The program promotes and supports new solar energy projects in the state. It provides incentives to decrease installation costs, making solar panels more affordable. This means choosing a company that can take full advantage of these incentives will result in cost savings.
Next, Illinois law mandates that all new construction and some renovations in Decatur must meet minimum energy efficiency standards. Therefore, a reputable solar company would offer products adhering to these laws. Moreover, the importance of green building materials and renewable energy sources is paramount in these regulations.
Then, Decatur's climate is temperate, with sunny days outnumbering cloudy days. The sunnier the climate, the more electricity a solar panel system can generate, thus reducing your electricity bill. Always consider a company's expertise in adapting its solar panel systems to the local climate.
Fourthly, the Renewable Portfolio Standard (RPS) in Illinois requires utilities to generate a portion of their electricity from renewable sources. Thus, an efficient solar company should be capable of offering viable solutions to help consumers enjoy the benefits of this law.
Finally, check the company's history of customer service. Look for a company that promptly addresses consumer complaints and provides clear information about the projected savings from solar panels. This helps in avoiding potential false promises and ensures the chosen solution lives up to your expectations.
What Is the Price Situation of Solar Installers In Decatur, Illinois in 2023?
• State's law: Illinois solar energy policies have redefined solar viability, incentivizing Renewable Energy Credits (RECs) for solar energy producers.
In Illinois, generous REC values enhance solar investment returns, reducing payback periods. Solar users sell RECs back to utilities, offsetting some installation costs.
• Climate: Decatur has sufficient sunlight. It averages 193 sunny days in a year.
Decatur's weather is conducive to solar power generation, rivalling sunnier states. High sunshine levels increase energy production, reducing utility bills further.
• Installation cost: Average solar installation cost in Decatur is $2.81/W. For a 5KW system, the overall cost is approximately $14,050 before incentives.
Despite initially high costs, solar power is economically feasible in Decatur due to positive policies and local climatic conditions that improve system productivity.
• Solar Price-drop: In 2023, solar prices in Decatur are expected to fall by 3.4%.
This makes initial equipment investment more affordable, potentially accelerating solar adoption rates and ensuring quicker investment returns.
• Solar companies in Decatur: There are currently 10+ trusted solar installers operating in Decatur, offering competitive services.
This healthy market competition in Decatur keeps solar installation costs low, making solar power affordable for more residents.
Find Best Solar Installers in Decatur, Illinois
920 South Spring St. Suite 2300, Springfield IL, 62704

37.3 mi

920 South Spring Street Suite 2600, Springfield IL, 62704

37.3 mi

920 S Spring St, Springfield IL, 62704

37.4 mi

920 S Spring St, Springfield IL, 62704

37.4 mi

1807 S Neil St, Champaign IL, 61820

41.4 mi
Incentives and Tax Credits
| | |
| --- | --- |
| Federal Solar Investment Tax Credit | Decatur residents are eligible for the federal solar investment tax credit (ITC). This documentable program allows property owners to deduct 26% of the cost of installing a solar energy system from their federal taxes. |
| Illinois Adjustable Block Program | This state incentive allows Decatur solar customers to receive payments for the solar energy generated by their systems. These credits span 15 years, providing a significant offset to initial upfront costs. |
| Net Metering | Decatur, Illinois supports an advantageous net metering policy. This scheme allows residential and commercial solar users to receive bill credits for excess energy produced, which can be applied to future electricity bills. |
| Property Assessed Clean Energy Financing | Decatur residents have access to Property Assessed Clean Energy (PACE) financing. This initiative helps cover the up-front costs associated with energy improvement projects, including solar panel installations, providing a longer term to pay off these costs. |
| Local Rebates and Incentives | Select utility service providers in Decatur, Illinois offer cash rebates to consumers who implement energy efficiency improvements, including the transition to solar power. The specifics of these offers may vary, but can include rebates from $10 to $175 per initiative. |
Can Solar Increase Home Value in Decatur, Illinois?
• Solar panels boost property desirability: Reports showcase a sizable uptick in property demand for solar-equipped houses, particularly amid Millennial buyers.
• Property value increases: The U.S. Department of Energy states that installing a solar system can increase a home's value by up to 20%.
• Lower electricity bills: With the rising utility prices in Decatur, solar systems help homeowners save on monthly bills, enhancing their financial health.
• Robust state solar incentives: Illinois' Adjustable Block Program significantly offset the installation cost, with incentives contingent on the system's production.
• Favorable climate: Decatur's abundant sunlight exposure ensures optimal solar panel performance and energy yield.
Leveraging Decatur's solar system market not only exhibits a significant economic impact but also promotes a green-oriented lifestyle. The above points echo this benefit transparently, considering the state's law, regulations, and climatic conditions. Even in the face of upfront installation costs, homeowners reap substantial financial gains long term – an investment truly worth considering.
Should Residents of Decatur, Illinois Hire a Professional Solar Installer Or DIY?
In the heart of the Midwest, Decatur, Illinois stands to benefit several advantages from hiring a pro solar installer. Firstly, seasoned veterans offer seamless integration to the state's existing electrical grid. They abide by Illinois's rigid safety standards, ensuring the installations meet regulatory approval. Moreover, these pros possess literal knowledge of the state's unpredictable climate, giving your system longevity through their expert workmanship.
However, contracting professional solar installers may imply a higher upfront cost. This dent on the pocketbook results from the sophisticated skill sets and premium equipment. Additionally, hired help may cause a lag in project completion due to high demand, or unforeseen scheduling conflicts.
Contrarily, resorting to a DIY solar installation approach brings cost efficiency to the forefront. By eliminating labor charges, homeowners unite in reducing their operational expenditure. DIY projects also cater to those keen on immediate gratification, offering a rapid deployment strategy.
Conversely, DIY undertakings come with their own set of cons. The lack of proper training can lead to costly errors in solar panel installation. Meanwhile, amateurs often misinterpret Illinois's intricate guidelines, leading to compliance issues, and weather-induced predicaments might pose significant challenges.
Given the peculiarities of Illinois's laws, climate, and electricity infrastructure, opting for professional solar installers offers consistency, compliance, and peace of mind. While the immediate financial pressure may seem high, the extended benefits of going with the pros overshadow DIY attempts. Their expertise in both regulation and weather dynamics underscore not just an installation, but a lasting solar solution.
How To Find Solar Installer In Decatur, Illinois
The sunniest region in Illinois, Decatur, offers a rapidly growing solar market. Its conducive climate promotes higher production. Solar users frequently get more energy than anticipated, due to Decatur's climate.
On the financial side, green energy investment enjoys substantial backing in this state. The Illinois Clean Energy Community Foundation offers grants, creating an impetus for homeowners to align with affordable solar installers.
Solar Renewable Energy Credits (SRECs) are another enticement Illinois residents enjoy. Homeowners who produce solar energy can sell SRECs, securing additional income. Decatur residents can tap into this, given high solar yield.
When installing solar panels, local codes must be adhered to. A proficient solar installer ensures compliance, saving residents from potential fines.
State regulations also affect the solar industry. Solar installers that are familiar with Illinois state laws can efficiently navigate processes. They can help secure necessary permits, ensuring faster installation times.
Due to Illinois net metering laws, any surplus energy generated can offset future bills. A knowledgeable installer can help homeowners maximize this benefit. They can design a setup that will generate the optimal amount of energy, considering seasonal variations.
In conclusion, the choice of a solar installer in Decatur impacts the entire solar experience; from efficiency to legality, and ultimately, profitability.
Is It Worth To Invest in Solar in Decatur, Illinois?
Investing in solar power in Decatur, IL, is a savvy move for several compelling reasons. Firstly, the State of Illinois's Feeding Tariff law encourages renewable energy, and solar power enjoys the lion's share of attention. This law compensates solar investors handsomely by ensuring their surplus power gets monetized when it routes back to the grid. Secondly, the Illinois Adjustable Block Program and the Solar Renewable Energies Credit offer enticing fiscal incentives for propelling solar investment. Coupled with the Federal Solar Tax Credit, these attractive financial stimuli can knock-off almost half of your initial investment. Additionally, the alluring prospect of utility bill savings amplifies the viability of the investment. Illinois experiences about 190 sunny days per year, ample sun exposure that helps harness great deal of solar power. Moreover, the state is pursuing an aggressive renewable energy target. Aiming for 25% renewable energy by 2025, the state's strong regulatory push animatedly favors solar power. Consider, for instance, Decatur's City Solar and Education Program, which is a beacon of green energy education, and promotes sustainable purchase options for the community. Given the state's supportive legislation, sunny climate, and lucrative financial incentives, investing in solar power in Decatur, IL, indeed yields a high ROI.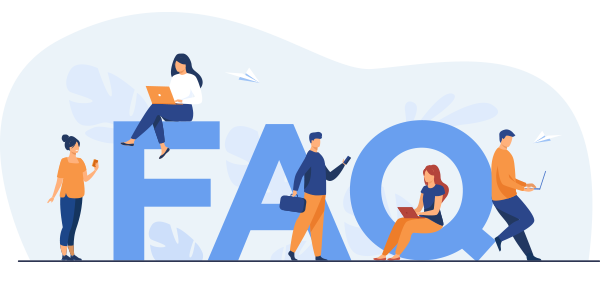 Frequently Asked Questions