How To Save Money When Hiring a Solar Company In Baltimore, Maryland
In Baltimore, Maryland, solar investments are influenced by local laws. Maryland's clean energy grants reduce installation costs significantly. Homeowners receive up to $1,000 for solar PV systems. These grants make solar more accessible, offering substantial financial savings.
The state's climate is favorable for solar energy, with ample sunny days. On average, Baltimore enjoys 213 sunny days per year. This allows solar panels to generate considerable energy, maximizing potential savings. A reliable solar company can estimate your energy production accurately.
Maryland's regulations mandate utility companies to purchase excess solar energy. This is through net metering programs, which credit homeowners for surplus energy. Select a solar company with expertise in Maryland's net metering policies. It will help optimize your solar investment returns.
Maryland enforces specific solar panel installation standards. Ensure your chosen company is familiar with these codes. Code-compliant installations are safe and reduce the risk of future legal issues. Besides, compliance avoids unnecessary modification costs ensuring a smooth solar adoption.
Find a solar company with a robust maintenance support system in Baltimore. Warranties and responsive customer service will protect your investment. Given the unpredictable East Coast weather, durable panels and reliable maintenance are crucial. Your chosen company should offer lasting support for your solar system.
What Is the Price Situation of Solar Installers In Baltimore, Maryland in 2023?
Going solar in Baltimore, Maryland, involves an upfront investment that pays off over time through savings on your electricity bill. The exact cost of installing a solar panel system can vary due to a variety of factors, including the size of the system, the equipment chosen, installation charges, and the available sunlight.
Solar system costs are usually measured in dollars per watt ($/W). In Baltimore, before any incentives or tax credits, the average cost of a residential solar panel system can range from $2.50 to $3.50 per watt. However, Maryland residents can benefit from federal tax credits and potentially local incentives that significantly reduce this cost.
The federal solar investment tax credit (ITC) allows you to deduct 30% of the cost of installing a solar energy system from your federal taxes, with no cap on its value. Additionally, Maryland offers a number of incentives like the Solar Renewable Energy Credit (SREC) program and property tax exemptions that make solar more affordable.
Here's how the investment might break down for different sizes of solar panel systems in Baltimore:
| Size (kW) | Av. Annual Output (kWh) | Average Cost (Before Tax Credit) | Cost with (30%) Tax Credit |
| --- | --- | --- | --- |
| 5 kW | 6,000 kWh | $12,500 – $17,500 | $8,750 – $12,250 |
| 10 kW | 12,000 kWh | $25,000 – $35,000 | $17,500 – $24,500 |
| 15 kW | 18,000 kWh | $37,500 – $52,500 | $26,250 – $36,750 |
| 20 kW | 24,000 kWh | $50,000 – $70,000 | $35,000 – $49,000 |
| 25 kW | 30,000 kWh | $62,500 – $87,500 | $43,750 – $61,250 |
| 30 kW | 36,000 kWh | $75,000 – $105,000 | $52,500 – $73,500 |
Please note that these figures are estimates and can fluctuate based on specific factors like installation complexity, the brand of solar panels, and any additional local incentives that may be offered in Baltimore. It's also important to have a professional assessment to better understand potential costs and savings for your particular situation.
Find Best Solar Installers in Baltimore, Maryland
812 Oregon Ave. Suite J, Linthicum Heights MD, 21090

5 mi

29 Ruxview Court Apt 201, Towson MD, 21204

7.6 mi
Incentives and Tax Credits
| Incentive | Savings | Explanation |
| --- | --- | --- |
| Solar Renewable Energy Credits (SRECs) | Variable | By installing solar panels, you generate SRECs which can be sold to electricity suppliers to meet their renewable mandate. The income you earn depends on market supply and demand. |
| Federal Solar Investment Tax Credit (ITC) | 26% of system costs | Claim a tax credit of 26% of the total system cost from your federal income taxes. This incentive will step down to 22% in 2023 and is set to expire in 2024 unless extended by Congress. |
| Property Tax Credit – Baltimore City | Up to $5,000 | Baltimore offers a one-time property tax credit for solar installations, capping at $5,000 or the total amount of property tax owed in a year, whichever is less. |
| Residential Clean Energy Rebate Program | Up to $1,000 | A Maryland state incentive that offers a flat $1,000 rebate for eligible residential solar systems. Make sure to check for available funds and deadlines to apply. |
| Net Metering | Credit on utility bill | Net metering allows you to earn credits on your utility bill for surplus power that your system generates and sends back to the grid. You can use these credits when your system underproduces. |
Can Solar Increase Home Value in Baltimore, Maryland?
Installing a solar system in Baltimore can notably boost your home's value. Maryland's sunshine is sufficient for solar power. The state's renewable energy goals support solar investments. Maryland offers incentives for solar system installations. Baltimore's housing market also values green upgrades. Here's how solar investment can pay off:
High Demand: Baltimore homebuyers are increasingly eco-conscious. Homes with solar panels attract these buyers.
Tax Credits: Maryland grants a Solar Renewable Energy Credit (SREC). This lessens installation costs, appealing to buyers.
Increased Property Value: Studies suggest solar installations can increase home value by about 4%.
Energy Savings: Solar panels cut utility bills. Baltimore homeowners save on electricity, a strong selling point.
Property Tax Exemption: In Maryland, solar systems don't increase property taxes. More savings encourage potential buyers.
Remember, laws and regulations benefit solar adopters in Maryland. The climate in Baltimore maximizes solar panel efficiency. Therefore, investing in solar not only aids the environment but also benefits your finances. If you consider selling your home, this green addition could be a lucrative decision. Always consult a local expert for personalized advice tailored to your home.
Should Residents of Baltimore, Maryland Hire a Professional Solar Installer Or DIY?
When considering professional solar installation in Baltimore, one major pro is expertise. Professionals understand Maryland's unique regulations and incentives. They ensure your system meets all codes and grant eligibility criteria. They also navigate local climate considerations, optimizing panel positioning for maximum sun exposure. Experience reduces installation errors, saving you future hassle and expense.
The con lies in the cost. Professional services aren't cheap, and labor can add significantly to your total bill. However, this is offset by long-term reliability and warranty protection. When going with a professional, you're also supporting local jobs, contributing to Baltimore's economy.
DIY solar installation comes with the primary advantage of cost savings. You can eliminate labor costs if you're skilled enough. It's empowering and educational, providing a deep understanding of your energy system. You have complete control over the project timeline too.
But, the DIY approach carries risks. A poor installation can lead to system failures or even property damage. Without proper knowledge, you might miss out on government incentives. The Maryland climate is also unforgiving. Incorrectly installed systems can suffer from weather-related damages. Plus, without a professional warranty, any mishaps are at your expense.
After weighing both sides, hiring a professional solar installer emerges as the best choice for Baltimore residents. While DIY might appeal to some, the risks outweigh the savings. Maryland's unique incentives and regulations are complex. A professional installer ensures compliance, maximizes financial benefits, and guarantees system longevity. In Baltimore's variable climate, you want a resilient system installed by an expert. Peace of mind and system efficiency are well worth the investment for your home's sustainable future.
How To Find Solar Installer In Baltimore, Maryland
Verify Installer Certifications. Ensure your installer is NABCEP (North American Board of Certified Energy Practitioners) certified.
Understand State Incentives. Maryland offers several solar incentives and tax credits that a knowledgeable installer can clarify.
Review Local Experience. Choose an installer with a strong track record in Baltimore to navigate regional regulations.
Assess Company Reputation. Look for customer reviews and ratings on platforms like the Better Business Bureau.
Analyze Warranty Offers. A reputable installer provides warranties for workmanship and solar equipment durability.
Consult Installation Costs. Get detailed quotes to compare pricing but remember, the cheapest may not be the best.
Consider Post-Installation Support. Opt for companies that offer customer support and maintenance services after the install.
Each factor is crucial to ensuring a smooth solar transition tailored to Baltimore's unique environment.
Is It Worth To Invest in Solar in Baltimore, Maryland?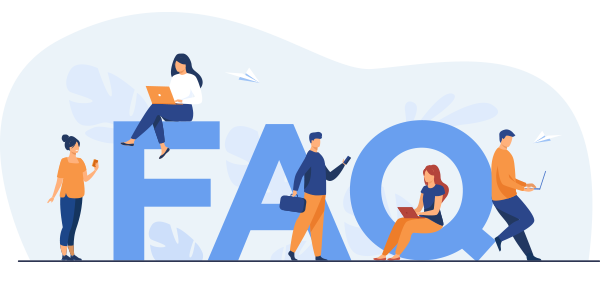 Frequently Asked Questions