How To Pick a Solar Company in Hawaii and Save Money?
1. Firm's Reputation: Not all solar companies are created equal. According to the BBB, there were 340 industry complaints lodged in 2019.
2. State Regulations: Hawaii laws require solar companies to have specific licenses. Always check for the necessary licensing.
3. Pricing and Incentives: In 2020, the average cost of solar panels in Hawaii was $2.58/watt. Find a firm that offers competitive pricing.
4. Solar Paneling Quality: Efficiency rates of solar panels lie between 15-22%. Ensure your company uses high-quality panels.
5. Financial Options: 90% of Hawaiian homeowners lease their solar panels rather than buying outright. Verify the firm's financial alternatives.
6. Installation and Maintenance: Hawaii's tropical climate may lead to frequent maintenance needs. Consider a company offering inclusive installation and maintenance packages.
7. Warranty Period: Most companies provide a 25-year warranty for their products. Go for trustworthy ones with a generous warranty period.
8. Local Factor: Local companies are aware of Hawaiian-specific permitting processes. Pick one that's well-versed with state-specific regulations.
9. Time frame: Rapid and efficient installation is key, as solar panels can typically be installed within 1-3 days.
10. Customer Service: In 2019, poor customer service accounted for 50% of industry complaints. Select a company renowned for stellar customer service.
How Much Electricity Solar Panels Generate In Hawaii?
Installed in Hawaii, a 5kW solar system can generate about 7,000 to 8,000 kWh annually. Sunshine is abundant, Hawaii averages 275 sunny days annually. In summer, your system could generate around 29 kWh per day. Winter's shorter days see a decrease, producing perhaps 19 kWh. Solar must augment your home's overall energy intake depending on your household demands. Hawaii's ongoing law, Act 97, eliminated the energy output cap for solar installations. Thus, giving homeowners the opportunity to maximize solar energy production. In locales with high electricity rates like Hawaii, solar yields hefty returns. Do remember- production capabilities depend on panel orientation and system size too. Ensure your system is optimized for the Hawaiian sun to get top-electricity production results. Your golden ticket to energy independence is here, let Hawaii's sun power your home. Harness sun's power, bid goodbye to high energy bills, welcome 'Aloha' to sustainable living.
Find best solar installers in Hawaii
73-4281 Hulikoa Dr, Kailua-Kona HI, 96740

26.2 mi

74-577 Honokohau St, Kailua-Kona HI, 96740

27.2 mi

73-5576 Kauhola St, Kailua-Kona HI, 96740

27.2 mi

73-5576 Kauhola St #7, Kailua-Kona HI, 96740

27.2 mi
Average Cost of Solar Installation in Hawaii by System Size
| System size | Cash purchase (After tax credit) | Financed purchase (After tax credit) |
| --- | --- | --- |
| 4kW | $15,840 | $16,790 |
| 5kW | $19,760 | $20,960 |
| 6kW | $23,520 | $24,964 |
| 7kW | $27,440 | $29,120 |
| 8kW | $31,360 | $33,281 |
| 9kW | $35,280 | $37,440 |
| 10kW | $39,200 | $41,600 |
What To Look For in a Solar Installer?
1. Hawaii's net-metering laws can impact savings. Only accredited solar installers can maximize those benefits.
2. Regulations vary across local and state jurisdictions. A well-versed installer ensures compliance.
3. Installers with solid experience in Hawaii will understand the unique climatic impacts. Tides and winds matter.
4. Solar installers experienced in dealing with Hawaii Public Utilities Commission (HPUC) matters should be preferred.
5. A stellar track record is pivotal. In 2019, approximately 19,000 renewable systems were installed statewide.
6. Go for installers offering comprehensive service, including maintenance, and monitorings, besides installations.
7. Check the warranty terms. Many local installers offer a 25-year solar panel warranty.
8. In Hawaii, the average solar panel cost runs from $14,000 to $29,000. Pick an installer fitting within budget.
9. Hawaii has 189 solar companies, as per SEIA. Understand their standing in the solar landscape.
10. Tax incentives such as the state's 35% tax credit can significantly reduce costs. Knowledgeable installers can guide best.
11. Hawaii receives 5.8 sun hours per day on average. Installers must demonstrate expertise in optimizing this.
12. Leverage "Hawaii Green Infrastructure Authority's" green energy loans. An installer should help you navigate this.
13. Check if they are NABCEP certified, a gold standard in solar education.
14. Insist on case studies or similar installations they have done before.
Is It Worth Investing in Solar in Hawaii?
Hawaii ranks high for solar energy production. Being in the "Sun Belt," its sun-soaked climate makes it ideal. The state's solar energy capacity stands at around 3 GW. This is impressive, considering the small geographical size. Additionally, incentives such as the Federal Solar Investment Tax Credit make solar power enticing.
State regulations further propel solar growth. Hawaii mandates that, by 2045, 100% of the state's power must come from renewable sources. This bold, aggressive law boosts the solar marketplace. It presents exceptional opportunities for prospective solar investors.
The combination of sunny weather, supportive laws, and lucrative financial incentives create a perfect storm for solar investment. For instance, homeowners enjoy substantially reduced electricity bills—with payback periods as low as five years. Statistics show utility savings could amount to $60,000 over 20 years.
Moreover, the state's high electricity rates make solar installations even more attractive. With the average Hawaiian paying 34 cents per kWh—the highest in the nation—solar appears an intelligent investment.
Lastly, Hawaii supports not just private solar installations, but also massive solar farms. There's the planned 52 MW Na Pua Makani power plant, which will contribute to the 100% renewable goal.
In summary, Hawaii offers ample rewards for investing in solar power.
How Solar-Friendly Is Hawaii?
Indeed, Hawaii takes the lead in solar-friendly states. It has the highest per capita solar capacity in the U.S with 855 MW. State laws are supportive; the Renewable Portfolio Standard (RPS) seeks 100% renewable energy by 2045. Additionally, its generous net metering policy makes solar investment rewarding. Its performance-based incentive program pushes for higher solar production.
The state's climate additionally elevates its solar-friendliness. Subtropical-Sahelian climate ensures 220 sunny days, optimal for generating solar power. Citing the example of Kauai, the island harnesses over 90% of power from renewable sources, majorly solar.
However, the struggle persists with interconnecting solar to the grid. Referred to as the 'Grid Supply' challenge, regulations tie up solar investors in red tape. As per Hawaii's Public Utilities Commission, only about 30% of residential circuitry can host solar panels.
Despite the bottleneck, solar installations in Hawaii rose by 170% in Q2, 2020. Growing trends suggest solar energy's prominence in Hawaii's energy portfolio. Adherence to state regulations, improved solar technology, and a sunny climate foster the solar vibrancy in Hawaii.
In conclusion, while Hawaii presents challenges, it leads in solar-friendliness. It's an ecosystem being primed for the solar revolution.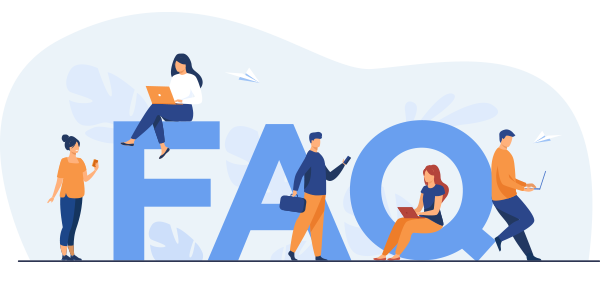 Frequently Asked Questions
What are the most important factors to consider in Hawaii State?

Checking weather patterns is key - Hawaii's sunshine hours are ideal for solar energy. Also, consider your roof's condition, it needs to be sturdy. Thinking of going off-grid? Weigh-up the pros and cons. Compare solar contractors – get the best deal. Local government incentives can sweeten the deal, explore them. Check the return on investment (ROI) - it's about more than just green energy. Understand how net metering works – surplus power equals more savings. Lastly, consider your energy needs - bigger isn't always better. Go solar, go smart!

How do I find the most affordable solar installer in Hawaii State?

Start with in-depth online research. Look for customer testimonials and reviews. Compare rates and service packages. Pay attention to certifications – they reflect quality. Consider companies' experience and expertise. Some offer discounts on their solar tech. Use free online quote tools for price estimates. Visit solar expos and fairs for options. Local forums and community groups can provide valuable insights. Always remember, cheapest isn't always the best. Value should balance with affordability.

Which companies did we not choose for the best in Hawaii State?

Sure thing! Our rankings are based purely on objective metrics. Simply put, not all solar players made the cut. Some lacked crucial customer ratings. Others couldn't match up on price per watt. A few missed out due to questionable installation times. Our aim? Ensure you get the crème de la crème of solar services. Basically, if they're not upper crust in Hawaiian solar, they don't get a look in. The result? A curated list of the biggest hitters, minus the fluff.