How To Pick a Solar Company in Arkansas and Save Money?
1. Arkansas ranks 19th in solar potential. Harness this wealth of renewable energy effectively.
2. State Incentives: Arkansas' robust incentive programs lower solar investment costs significantly.
3. Net Metering Guidelines: In 2020, Arkansas revamped net metering rules, enabling more solar consumption.
4. Federal Tax Credits: Also consider 26% tax credit reduction on solar systems under federal law.
5. Track Record: Look for firms with proven records of seamless solar panel installations.
6. BBB Ratings: Check company ratings with the Better Business Bureau to ensure legitimacy.
7. Provider's Portfolio: Review the company's track record on solar projects specific to Arkansas' geography.
8. Installation Cost: Price matters. Solar installations in Arkansas average $12,848 after tax credits.
9. Maintenance Provisions: Comprehensive maintenance packages are a must to guard your solar investment.
10. Raving Reviews: Stellar customer testimonials point to a company's reliability.
11. Accreditations: Select companies holding NABCEP certifications; they adhere to the rigorous industry standards.
12. Environment Impact: Opt for firms practicing responsible waste disposal.
13. Time Frame: Work with companies promising quicker installation periods.
While there's a surge in firms offering solar solutions in Arkansas, scrutinize your options to get the maximum return.
How Much Electricity Solar Panels Generate In Arkansas?
In the Natural State, sunny days abound, making the solar potential enormous. Archaeon Solar's data shows Arkansas averages 5 hours of peak sunlight per day. Given this, a typical 5 kW solar panel system may generate about 7,300 kWh yearly. Yet, productivity fluctuates seasonally. During summer months, when sunlight clocks in at a generous 6-7 hours/day, said system could churn out approximately 800 to 900 kWh/month. Contrastingly, gloomier winter days, with roughly 4 peak sun hours, limit production to nearly 500-600 kWh/month. Of course, this varies depending on the system's specifications and your home's unique sun exposure. Still, considering these numbers and the state's recurring sunny climate, the photovoltaic productivity in Arkansas is a resounding yes. Remember, legislation varies by locale, so any potential Arkansan solar-pioneer should confirm local laws and regulations prior to making the sun-kissed leap to solar power.
Find best solar installers in Arkansas
7300 AR-107, Sherwood AR, 72120

34.9 mi

705 Main Street, North Little Rock AR, 72114

39.2 mi
Average Cost of Solar Installation in Arkansas by System Size
| System size | Cash purchase (After tax credit) | Financed purchase (After tax credit) |
| --- | --- | --- |
| 3kW | $8,670 | $9,285 |
| 4kW | $11,160 | $11,950 |
| 5kW | $13,650 | $14,615 |
| 6kW | $16,140 | $17,280 |
| 7kW | $18,630 | $19,945 |
| 8kW | $21,120 | $22,610 |
| 9kW | $23,610 | $25,275 |
| 10kW | $26,100 | $27,940 |
What To Look For in a Solar Installer?
1. Assess the installer's credibility. Check for a valid NABCEP (North American Board of Certified Energy Practitioners) certification.
2. Dig into company reviews. Online platforms like Better Business Bureau or Google Reviews can provide valuable insight from past customers.
3. Understand incentives. Arkansas law mandates utilities to offer net metering, which allows excess solar energy to be sold back to the grid.
4. Confirm the company possesses liability insurance. This ensures the homeowner isn't on the hook for potential damages during installation.
5. Consider local climate. Arkansas receives an average of 217 days of sunlight annually, making solar investments viable.
6. Check equipment quality. An optimal solar system should have a lifespan of over 25 years.
7. Determine the warranty period. Top brands offer power production guarantees of up to 25 years.
8. Get a grasp on state regulations. For instance, the Arkansas Public Service Commission sets the energy offset rate.
9. Evaluate financing options. Various options such as leasing, loans, or Power Purchase Agreements (PPAs) are available.
10. Estimation of savings. In Arkansas, solar users save an average of $20,213 over a 20-year period.
Remember, choosing the right installer is paramount for maximizing solar benefits.
Is It Worth Investing in Solar in Arkansas?
Arkansas's sunny climate offers immense potential for solar power. The state sees approximately 216 sunny days per year. With about 4.81 average daily solar hours, solar investment promises substantial returns. Arkansas ranks 11th nationwide in solar potential but currently harnesses less than 1% of it. These statistics show untapped opportunity.
Arkansas law promotes solar development through net metering and tax credits. This legislation allows private solar system owners to feed excess energy back into the grid, slashing energy bills. State tax law offers an attractive 20% tax credit, increasing solar investment's fiscal attractiveness.
The price of solar panels in Arkansas dropped by almost half in the last five years. This downward trend aligns with a nationwide 70% drop in solar installation costs. Now, solar energy is cheaper than traditional electricity in many areas.
Furthermore, residential solar systems increase property values. Studies estimate a 4.1% increase for properties with solar installations - a profitable boost for any real estate portfolio.
Indeed, investing in solar power in Arkansas embellishes both environmental sustainability and financial profitability, thanks to state legislation, high sun exposure, and the falling cost of solar power installation.
How Solar-Friendly Is Arkansas?
Arkansas is riding high on the solar wave, with local regulations fueling a green energy boom. The state boasts an average of 217 sunny days per year, outshining the national average of 205 days. The fusion of favorable climate and flexible regulations sets the stage for a healthy solar market.
ARK Code § 23-18-605 endorses net metering, allowing consumers to offset up to 100% of their energy usage. Remarkable, right? Plus, the "Solar Access Act" safeguards residents' right to harness sun-powered energy. Think green and save green!
Furthermore, in 2019, Arkansas ranked a stellar 18th nationwide for solar installation - an impressive climb from the previous 31st position. Solar capacity galloped from 20 MW (2015) to a whopping 134 MW (2019). These stats showcase immense growth potential.
Arkansas, hence, provides a sunny landscape for solar corporations to stake their claims. Solar's popularity has spread like wildfire here; 7,300 homes are powered by photovoltaics (2021). Coupled with federal tax credits, the appeal is irresistible. Why not join the solar revolution?
Arkansas indeed presents a lucrative tableau for solar lovers. A warm welcome to a brighter future, served sunny side up!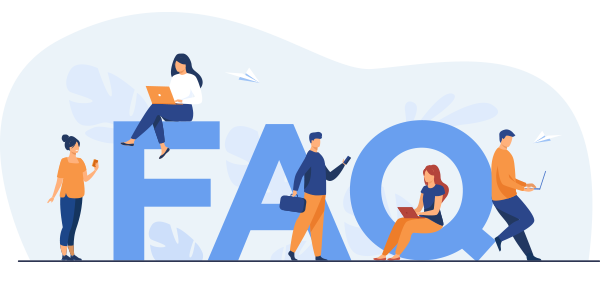 Frequently Asked Questions
What are the most important factors to consider in Arkansas State?

Ensure you consider Arkansas' specific solar incentives. Assess your energy consumption patterns. Determine your solar system size suitability. Contemplate future energy needs. Review installment and maintenance costs. Investigate various financing options, including solar PPA and loans. Understand net metering principles. Get multiple vendor quotes for comparison. Verify installer's certifications, ratings, and reviews. Comprehend legal and HOA permissions. Check warranty duration and coverage. Contemplate roof age, orientation, and shading. Consider investment payback period. Plan for potential emergencies and system repairs. Going solar? Let's dive deep.

How do I find the most affordable solar installer in Arkansas State?

Utilize online search engines for initial research. Look for customer testimonials and ratings. Seek quotations from multiple vendors and compare prices. Keep in mind, the cheapest might not assure quality. Accreditations and certifications indicate credibility, consider them. Don't forget about warranty periods and maintenance service provisions. Remember, it's a long-term investment. Never neglect the importance of local experience. Local installers understand climate specifics and permit procedures. Lastly, negotiate terms to optimize your ROI. These strategic steps will lead you to reliable, cost-effective solar installation in Arkansas.

Which companies did we not choose for the best in Arkansas State?

True, not all are on our sunny honor roll. Some didn't make the final cut. Why? Limited installation track record was one reason. Sketchy customer service was another. Plus, we took into account the balance between costs and performance. If the value wasn't bright, the company didn't rank. Lack of necessary licensing also dimmed some stars. Remember, we're all about shining light on top-notch solar installers! So, if they can't stand the heat of our thorough evaluation, they're benched. Our mission? Illuminate only the best solar solution providers in Arkansas, giving you a radiant choice.