How To Pick a Solar Company in Kansas and Save Money?
1. First, evaluate the company's industry reputation. The Solar Energy Industries Association (SEIA) reports a 10% annual growth in solar business nationwide.
2. Check for local licensing and insurance. Kansas state law stipulates solar companies must possess both.
3. Financing options matter. The price of solar has dropped by 70%, according to the Department of Energy, leading to competitive pricing schemes in Kansas.
4. Look for a company offering a performance guarantee. The US National Renewable Energy Laboratory confirms such warranties boost trust levels.
5. Assess the proposed solar equipment. The average efficiency of solar panels is increasing, now between 15-22%, says NREL.
6. Consider the company's installation expertise. Kansas' varied climate requires knowledgeable installers. The Office of Energy Efficiency & Renewable Energy underscores its importance.
7. Remember, local businesses are a boon. Hiring local stimulates the Kansas economy, as outlined in the Midwestern Clean Jobs report.
8. Finally, calculate potential savings. Solar could save Kansas residents $91/mo, reports Solar Reviews.
Each argument must be central to your final choice of a solar company in Kansas to maximize your savings.
How Much Electricity Solar Panels Generate In Kansas?
Kansas receives about 4.9 hours of peak sun every day. This leaves plenty of opportunities for potential solar harnessing. For example, a standard 5kW solar system could output 7,425 kWh/year! This gets amplified in the sunny summer months where June delivers a whopping 652 kWh. While in winter, the bleak December still manages to generate a decent 361 kWh. An essential factor for calculating these figures is the tilt angle of your solar panel. Ideal tilt for maximum sun absorption varies from 34° in Kansas. Remember, local shadowing or cloud coverage can decrease your solar output. Therefore, accurate placement of your system is essential. So, Kansas' substantial sunshine hours combined with optimal panel positioning can effectively generate significant solar electricity.
Find best solar installers in Kansas
9845 S Yoder Rd, Haven KS, 67543

81.2 mi

9845 S Yoder Road, Yoder KS, 67585

81.3 mi

810 W Douglas Ave, Wichita KS, 67203

110.4 mi

1927 S West Street Suite A, Wichita KS, 67213

110.6 mi
Average Cost of Solar Installation in Kansas by System Size
| System size | Cash purchase (After tax credit) | Financed purchase (After tax credit) |
| --- | --- | --- |
| 4kW | $11,392 | $12,192 |
| 5kW | $14,230 | $15,230 |
| 6kW | $16,894 | $18,104 |
| 7kW | $19,587 | $20,987 |
| 8kW | $22,352 | $23,908 |
| 9kW | $24,596 | $26,356 |
| 10kW | $27,680 | $29,630 |
What To Look For in a Solar Installer?
1. Licensing & Certificates: Kansas state law requires solar installers to be licensed. Check the contractor's credentials.
2. Local Legislation Compliance: Your installer should have comprehensive knowledge of local laws and regulations. This can help avoid unwanted legal snags.
3. Industry Reputation: Look into past customer reviews and ratings. A well-regarded installer leverages trust.
4. Efficiency Rating: Installers should provide high-efficiency solar panels. The higher the efficiency, the more power output.
5. Warranty Policy: A reputable installer offers a noble warranty policy. A standard warranty lasts about 25 years.
6. Cost-effectiveness: Compare cost versus benefits. Lower price does not always guarantee quality, and vice versa.
7. Sun Exposure: Kansas has around 225 sunny days a year. Position your solar panels to maximize sun exposure.
8. Tax Credit Utilization: Kansas offers a 26% federal tax credit for solar installation. Ensure your installer factors this in your quote.
The NREL confirmed a 76% increase in Kansas solar power in 2020. Picking the right installer can secure part of this renewable, cost-saving power source.
Is It Worth Investing in Solar in Kansas?
Kansas offers a favorable climate for solar investment. Statistics show the Sunflower State has over 225 sunny days annually. This presents a high yield for solar-generated power.
The state's engineering potential ranks ninth in the U.S. It could produce nearly 7% of the nation's total solar capacity. This rings promising for solar investors aiming to tap into this diversified energy source.
Existing laws and regulations also enhance solar incentives. The Renewable Portfolio Standard mandates that 20% of all power from utilities should be renewable by 2020. This policy gives solar investors assured market stability.
Kansas offers lucrative tax exemptions too. The Property Tax Exemption for Renewable Energy Systems eradicates the financial burden of tax on solar systems. This results in significant solar cost cut-down.
The state's Net Metering regulations are a bonus. They permit surplus solar power to be sold back to the grid. Consequently, solar system owners can earn substantial returns from their "green" investment.
Kansas' solar market has been listed as 'emerging '. With regulations, climate, and potential in place, robust growth is inevitable. Bridging the low solar adoption rate in Kansas presents a golden opportunity. Kansas' solar scene is poised for a breakthrough, making solar investment worthwhile.
How Solar-Friendly Is Kansas?
Regulatory landscape in Kansas is moderately solar-friendly. Currently, Kansas adheres to the Renewable Portfolio Standard (RPS), a state law targeting 20% renewable energy utilization by 2020. Although not intimidating, reaching this target still fosters a positive climate for solar. The state's solar rating in 2021 stands at 3.46, out of 5, per the Solar Energy Industries Association (SEIA). Net metering is also a boon, allowing solar customers to offset their utility bills. With abundant sun exposure of 225 sunny days annually, Kansas pairs perfectly with solar. The state witnesses 75% more sun than Germany, a leading solar country.
Kansas' solar installation costs have dipped by 45% over the past five years. Now, residential solar costs roughly $2.96 per watt, painting a favorable economic scenario. The median payback period is 10-12 years. Kansas extended the Investment Tax Credit (ITC) for solar, offering 26% of total installation costs as a rebate. Given the high rural population (25.3%), this sparks affordability and accessibility.
In essence, Kansas boasts viable solar potential, with supportive state laws, high sun exposure, and competitive pricing prompting a solar shift.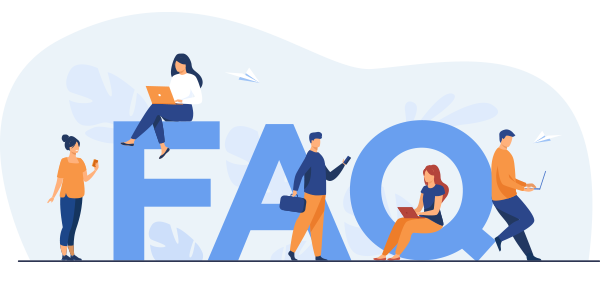 Frequently Asked Questions
What are the most important factors to consider in Kansas State?

Dig into sun exposure – Kansas ranks high! Check system size for optimal energy levels. Factor in costs – both installation and maintenance. Don't forget tax credits; Kansas provides benefits! Evaluate energy consumption – is it suitable? Consider potential for future energy storage. Choose between rooftop or ground mounted solar. Investigate quality of equipment – top-tier matters! Research providers – years in service count. Review warranty policies – more duration, less headache. Lastly, balance aesthetics with efficiency. The golden rule? Always compare quotes! Be a savvy solar investor in Kansas.

How do I find the most affordable solar installer in Kansas State?

Begin by researching prospective solar companies online. Look for experienced installers with credible reviews. Ask for multiple quotes to compare installation prices. Don't forget to consider the efficiency of the solar panels offered. Lower pricing may mean lower efficiency. Seek out solar firms offering attractive financing or leasing options. Some may even offer incentives or rebates. Analyze the comprehensive package and not just the installation costs. Lastly, consult local solar power consumer guides for advice. Armed with these tips, finding affordable solar installers in Kansas becomes a lot easier.

Which companies did we not choose for the best in Kansas State?

Digging into the Kansas solar scene, we curated a power-packed list. Some providers, however, didn't make the cut. We put emphasis on excellence, trust, and customer satisfaction. Companies lacking performance history were out. If there was no track record, they were excluded. Dishonest business practices? They were certainly ditched. We've sifted the gems for your convenience. Our ranking is thorough, ensuring you receive top-tier solar services. So, the ones not passing our stringent quality checks were removed. Hence, only the cream of the crop found their spot in our ranking. Quality over quantity, always!